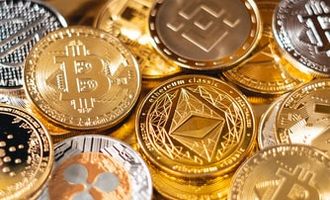 VC interest in crypto surges, investments in crypto up to $33B last year

Daniela Kirova
Last updated 12th Apr 2022
The love affair between venture capital companies and cryptos is not likely to end anytime soon. Over 120 firms had made at least two investments in blockchain companies by the middle of 2018, FX Empire wrote. Venture capitalists' interest in cryptos has surged in recent years. Institutional Investor reports that VC firms invested $32.8 billion in crypto projects last year. According to their data, the total investment in that year exceeded those in all of the previous years combined.
Almost half of funds went into trading
Institutional Investor adds that 43% of crypto funding went into firms involved in trading, investment, exchange services, and lending of crypto assets. Just under a fifth went into DAOs, the metaverse, NFT startups, and Web3. There were also investments in DeFi, infrastructure, and custody.
The role of a16z
The company a16z, better known as Andreessen Horowitz, is one of the biggest venture capital firms in the market. They founded a fund dedicated to digital assets last year. FX Empire reports that the firm has $26.2 billion in assets under management. The assets managed by the crypto funds amount to $3.1 billion.
The crypto portfolio's notable active investments include Near, Dapper, OpenSea, diem, Uniswap, and Polychain Capital. They recently exited cryptocurrency exchange Coinbase.
Andreessen Horowitz rarely faces any difficulties in raising capital. Yesterday, it emerged they had raised $9 billion to "further its involvement in both crypto and tech".
Building exposure to new digital assets
In 2021, the VC investment breakdown worldwide indicated that venture capital funds could look to gain exposure to Metaverse, Web3, NFT start-ups, and DAOs. VC fund TGV4 reportedly invested $25 million in Web3 blockchain companies last month. According to a report by the company:
The firm seeks to invest in major verticals such as Infrastructure and Financial Services, including Play-To-Earn games (GameFi), Metaverse, and NFTs.
Expectations for 2022
2022 could be a big year for start-ups, investors, and companies looking for late-stage investments. Regulators will determine the outcomes to a great extent. It looks like greater oversight awaits the sector as there was a lot of regulator chatter and activity last year.
China looking to rein in growth
China is one of the countries that will try to rein in growth in the Metaverse. FX Empire reported on some well-known Chinese multinational companies looking to enter this area against the backdrop of growing government scrutiny.
Daniela Kirova
Daniela is a writer at Bankless Times, covering the latest news on the cryptocurrency market and blockchain industry. She has over 15 years of experience as a writer, having ghostwritten for several online publications in the financial sector.