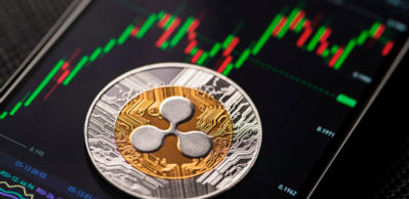 Binance and Ripple will focus on MENA in 2022. Here's why

Daniela Kirova
Last updated 24th Jun 2022
Will crypto exchanges and blockchain firms explore new countries this year? Both Binance and Ripple have been showing interest in the MENA region (Middle East and North Africa), provoked by laxer regulations of the fintech market among other reasons, AMB Crypto wrote.
Value of remittance networks
Another reason Ripple has been eyeing MENA involves the value of its remittance networks. An example was its partnership with Pyypl to deploy ODL (On-Demand Liquidity) in the Middle East. Its office in Dubai is another. According to data of Ripple, Saudi Arabia and the UAE together issued around $78 billion in remittances in 2020. What's more, the MENA region has two of the world's top three remittance corridors.
According to a blog post by Ripple:
Ripple was the first enterprise company to leverage crypto to tackle the trillion-dollar challenges with cross-border payments. By using ODL, financial institutions and Small- and Medium-Sized Enterprises (SMEs) can now leverage previously trapped, pre-funded capital to grow and scale their business.
However, it's worth pointing out that XRP will not be held in the UAE and the UAE's dirham will not be part of the payment flow.
Binance looking into Dubai head office
At the end of last year, Binance signed an MoU (Memorandum of Understanding) with the Dubai World Trade Centre Authority to launch an "industry hub."
Both Binance and Ripple are facing legal troubles in the US. Are they looking to expand in the Middle East, and where will they focus their efforts?
Increasing flow of VC funding into Saudi fintech
According to data from Arab News, more and more venture capitalist funding is flowing into Saudi Arabia's fintech sector. 16 deals worth $157.2 million were concluded between January and August last year, which is ten times the amount recorded in the whole of 2020.
Arab News added:
The launch of Open Banking in Saudi Arabia in 2022, which allows firms to share consumer current account data once permission has been given, is also expected to speed up the pace of fintech development.
Deals like these indicate wishes of crypto companies to explore a new market. At the same time, they want to move away from the US because of intervention of the Securities and Exchange Commission and other regulators. The Financial Sector Development Program and Saudi Vision 2030 are examples of two initiatives that will attract digital investors to the region.
Daniela Kirova
Daniela is a writer at Bankless Times, covering the latest news on the cryptocurrency market and blockchain industry. She has over 15 years of experience as a writer, having ghostwritten for several online publications in the financial sector.