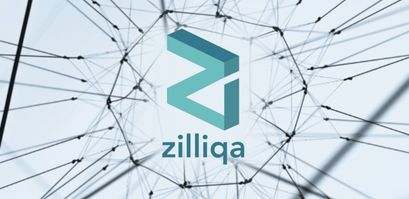 Zilliqa price is bouncing back but gains could be limited

Crispus Nyaga
Last updated 5th Aug 2022
The Zilliqa price is having a good day. ZIL, its native token, is trading at $0.068, which is about 22% above the lowest level this week. Its total market capitalization has jumped to about $944 million, making it the 118th biggest cryptocurrency in the world.
ZIL bounces back
Zilliqa is one of the pioneering blockchain platforms in globally. It is credited for being one of the first projects to advocate for the now-popular sharding technology.
Sharding is a technology that seeks to improve the throughput speed of a blockchain project by breaking down blocks into smaller pieces. These pieces are known as shards.
It is a technology that is becoming popular. For example, the NEAR protocol has soared up the cryptocurrencies radar after it launched the Nightshade sharding upgrades in November last year. It is also used by Elrond, one of the biggest platforms.
However, Zilliqa has not had a good time in the past few months. The Zilliqa price has crashed by over 75% from its highest level in 2021. As a result, its market capitalization has dropped to less than a billion dollars. As a result, it has been overtaken by some newer projects like Solana and Fantom.
1
Minimum Deposit
$10
Exclusive Promotion
More than 3,000 assets, including currencies, stocks, cryptocurrencies, ETFs, indices and commodities
Buy crypto, or trade cryptocurrencies via CFDs
This ad promotes virtual cryptocurrency investing within the EU (by eToro Europe Ltd. and eToro UK Ltd.) & USA (by eToro USA LLC); which is highly volatile, unregulated in most EU countries, no EU protections & not supervised by the EU regulatory framework. Investments are subject to market risk, including the loss of principal.
There are some reasons why Zilliqa has struggled. For one, it uses some form of proof-of-work technology, which is known for being slow and energy inefficient. At a time when many developers and investors are considering "clean" projects, this has pushed many of them away.
Another reason is that to a large extent, Zilliqa is often seen as a ghost chain. A ghost chain is a blockchain project that is well-known but one that does not have any apps built using its technology. Other popular ghost chains are Cardano, EOS, and IOTA.
Still, Zilliqa is attempting to redefine itself. For example, recently, the community passed ZR-6 proposal in a bid to attract more NFT developers to its platform.
Zilliqa price prediction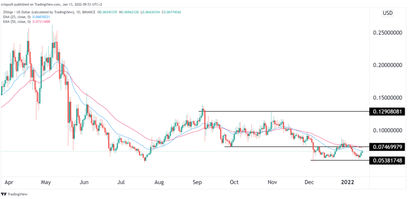 The daily chart shows that the ZIL price has been under intense pressure in the past few months. This sell-off pushed the coin to a low of $0.05. Today, it is trading at $0.065, which is slightly below the key resistance at $0.0746, which was the lowest level on September 29th.
The Zilliqa price has also moved slightly below the 25-day and 50-day moving averages (MA). Therefore, I suspect that the current rebound is not sustainable and that the coin will resume the bearish trend in the near term.

Crispus Nyaga
Crispus is a financial analyst with over 9 years in the industry. He covers cryptocurrencies, forex, equities, and commodities for some of the leading brands. He is also a passionate trader who operates his family account. Crispus lives in Nairobi with his wife and son.