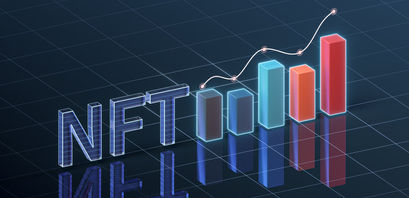 Bill Tai says the NFT space will grow to include stocks and real estate

Jinia Shawdagor
Last updated 5th Aug 2022
Venture capitalist Bill Tai believes the future will see the non-fungible token (NFT) space grow to include company stocks and real estate, among other things. He said this while discussing NFTs with CNBC's Arjun Kharpal during the Crypto Finance Conference in St. Moritz, Switzerland, on January 12. Bullish about his prediction, Tai said it is just a matter of time before NFTs take over multiple industries at scale.
While it remains unclear why anyone would want to hold an NFT of a company's stock, or what they would even do with it, it is worth noting that creators have come up with ingenious methods to tokenize items that would be considered worthless under normal circumstances. For instance, Jack Dorsey turned his first tweet into an NFT.
Explaining why he has a positive outlook on NFTs and the broader web3 ecosystem, Tai said,
Web 1.0 was read-only. Web 2.0 is read-write. Web 3.0 is the instantiation of a wrapper around everything that's coming in and out of that screen so that it can move around. So, it's an internet of assets.
He added that web3 can accommodate land titles, art, drawings, and much more. Moreover, he pointed out that everything can have an address that allows people to find it through a marketplace. According to him, this feature makes web3 the most effective way to assign asset ownership.
1
Minimum Deposit
$10
Exclusive Promotion
More than 3,000 assets, including currencies, stocks, cryptocurrencies, ETFs, indices and commodities
Buy crypto, or trade cryptocurrencies via CFDs
This ad promotes virtual cryptocurrency investing within the EU (by eToro Europe Ltd. and eToro UK Ltd.) & USA (by eToro USA LLC); which is highly volatile, unregulated in most EU countries, no EU protections & not supervised by the EU regulatory framework. Investments are subject to market risk, including the loss of principal.
Wikipedia editors vote against classifying NFTs as art
Although experts believe the NFT market is a bubble that will eventually burst, Tai maintains that more things will be turned into NFTs as the internet shifts from web2 to web3. Notably, Tai's outlook reveals an interesting angle to a recent debate among Wikipedia's editors, who recently voted against categorizing NFTs as a form of art.
The debate stemmed from the fact that Pak's NFT collection, Merge, and Beeple's Everydays: the First 5000 Days are listed as some of the most expensive pieces ever sold by a living artist. The editors argued whether NFTs indeed represent art or if they are simply tokens that are separate from the art. Out of six editors, only supported the idea of classifying NFTs as art.
In light of the varying opinions and lack of enough information, the editors reached an agreement to delist the two NFT sales from the list of top art sales by living artists for now, with a plan to re-open discussions at a later date.
With Tai suggesting that the NFT space might expand to include real estate and stocks, it begs the question of whether NFTs are indeed art. While most NFTs in the market at the moment represent art, the possibility of including land titles and stocks means the space would need its own category.
Jinia Shawdagor
Jinia is a fintech writer based in Sweden. With years of experience, she has written about cryptocurrency and blockchain for renowned publications such as Cointelegraph, Bitcoinist, Invezz, etc. She loves gardening, traveling, and extracting joy and happiness from the little things in life.