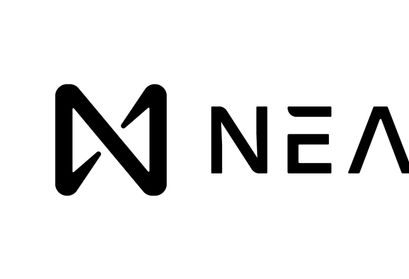 NEAR Coin Price Jumps After $150M Capital Raised

Amala Pillai
Last updated 31st Jan 2023
The NEAR cryptocurrency jumped 9.84% to $19.36 in the past 24 hours after Three Arrows Capital secured $150 million in capital last week, according to their blog post.
The capital injection will be used to expand its Web3 educational programs particularly in emerging communities in Latin America, Turkey and India. The foundation has already established communities in Asia, Africa and Europe.
According to data from Crunchbase, the NEAR foundation has raised a total of $162 million in funding so far. The latest funding comes from international backers including Digital Currency Group, Coinbase Ventures, Blockchain.com and Baidu Ventures.
The Near Protocol is a scalable blockchain that aims to bring decentralized applications to the masses. Since launching its main blockchain network (mainnet) in 2020, the NEAR network has performed more than 70 million transactions, supporting over 2.3 million accounts. It has 200,000 community members, 1,700 actively monthly builders and more than 100 guilds. 
"We're delighted to be backed by such a fantastic group of investors. It provides proof of what's been built, and what's to come," Illia Polosukin, co-founder of NEAR Protocol, said in the blog post.
Amala Pillai
Amala is custom content and news editor based in London. She is a former financial journalist based in Singapore with 7 years of experience covering a range of business and financial topics. Now she focuses on crypto and macro-economics. She has also covered feature profiles, tech, business politics and ESG— she was the Environment Editor for the Solutions Newspaper, 2016 and worked in an editorial capacity at both News corp (Dow Jones) and JBN. She also has experience as a content creator, strategist and brand editor for various financial institutions and banks.