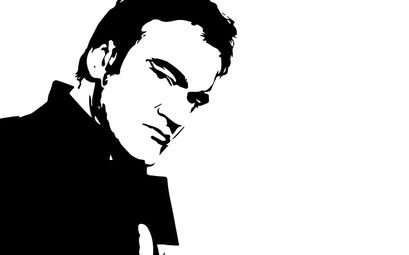 Secret token surges 16% on news of Tarantino NFT launch on its blockchain

Daniela Kirova
Last updated 31st Jan 2023
While news about the interconnectedness between the crypto and U.S equity markets has hardly been scarce, the former has its own key drivers, including adoption, regulatory activity, and exchange listings.
On Friday, the Secret (SCRT) token surged by 16.3% to close the day at $8.63. Considering that it hit a new ATH of $11.25 on the day, the session could have been even more impressive.
Pulp Fiction NFTs drive token to new heights
Earlier this January, it emerged that legendary filmmaker Quentin Tarantino's Pulp Fiction NFT sale would take place soon. The collection of 7 NFTs is called "Secret NFTs" and will launch on the Secret Network blockchain.
Pre-registration was held just over a week ago. The 7 NFT auction will take place between January 17 and January 31. The Secret NFT collection runs on the Ethereum (ETH) blockchain, FX Empire wrote.
Components of Tarantino and Secret's NFT launch
The launch is comprised of uncut scenes from Pulp Fiction and secret content that only the buyer will be able to access. The NFT sale has attracted great interest.
However, Tarantino is not the only Hollywood titan exploring the lucrative NFT niche. Late last year, it was reported that BlockbusterDAO was preparing a $5 million bid to acquire Blockbuster Video. They commented at the time:
The DAO is looking to revolutionize the film industry by turning Blockbuster Video into the first-ever DeFilm (Decentralized) streaming platform and a mainstay of both Web3 brands and products.
Voters within the ecosystem will have a say on things like casting and be able to influence the final script. NFTs will serve as a funding mechanism. Ultimately, entities like BlockbusterDAO could take away the Hollywood elite's power and decentralize the industry.
Secret is well placed with blockchain features
Secret is well positioned with its blockchain features with the film industry abuzz at the prospects of decentralization. A lot depends on how successful the Secret NFT sale will be. If it's very successful, Secret could become a force to reckon with, even spark a film industry revolution.  
About Secret
At the time of writing, SCRT was up by 8.35% to $8.40. The current CoinMarketCap ranking of the token is #82 with a live market cap of $1.26 billion. The Secret blockchain has data privacy for smart contracts by default, allowing you to build and use applications that are both permissionless and privacy-preserving.
This functionality protects users, secures applications, and unlocks hundreds of never-before-possible use cases for Web3.
Daniela Kirova
Daniela is a writer at Bankless Times, covering the latest news on the cryptocurrency market and blockchain industry. She has over 15 years of experience as a writer, having ghostwritten for several online publications in the financial sector.