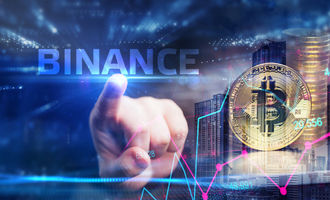 Binance sets up crypto exchange with public Thai energy company

Daniela Kirova
Last updated 12th Apr 2022
Binance has agreed to set up a cryptocurrency exchange with Thailand's Gulf Energy Development, CoinDesk reported. The publicly traded holding firm told the Thai Stock Exchange on January 17 that Gulf Innova, a subsidiary, would explore the possibility of developing a digital asset exchange with Binance.
Rapid digital infrastructure growth  
Gulf Energy Development predicts fast growth in Thailand's digital infrastructure, where crypto will play a "prominent role", particularly in terms of meeting the demands of the population. On Binance's side, a spokesperson cited by Reuters said:
Our goal is to work with government, regulators and innovative companies to develop the crypto and blockchain ecosystem in Thailand. The first step is to explore opportunities in an open and collaborative manner.
The Thai energy company has been expanding into new areas. Last year, they became the major shareholder of Intouch Holdings, which owns Advanced Info Service PCL, the biggest cellphone operator in the country.
Thai regulator filed complaint against Binance
Thailand was one of many countries to issue the world's biggest crypto exchange regulatory warnings. Last year, the country's Securities and Exchange Commission (SEC) filed a criminal complaint against Binance on grounds of it offering services it was not authorized to offer. More specifically, the SEC claimed Binance was operating an unlicensed digital asset business.
Thai levies 15% capital gains tax on crypto profit
Last week, it emerged that taxpayers in Thailand who made a profit from cryptocurrencies would have to pay a 15% capital gains tax in 2022. A capital gains tax is a tax on the profit realized on the sale of a non-physical asset.
The tax won't apply to exchanges, but miners and retail investors won't be exempt according to the Bangkok Post, which cited an anonymous source from the Finance Ministry.
Strengthening supervision of crypto trading
Thailand's Revenue Department intends to strengthen its supervision of cryptocurrency trading in 2022 after seeing exponential growth in market size and value last year, the Post's source added. Under Section 40 of the Royal Decree amending Revenue Code No.19, the Revenue Department can tax profits from cryptocurrency trading as income.
The Finance Ministry recommends further that investors list earnings from cryptocurrencies to avoid penalties when filing taxes this year. So, it came to that: this year, everyone who made some gains from cryptocurrencies, including mining operators and traders, must pay the withholding tax of 15%.  
Daniela Kirova
Daniela is a writer at Bankless Times, covering the latest news on the cryptocurrency market and blockchain industry. She has over 15 years of experience as a writer, having ghostwritten for several online publications in the financial sector.