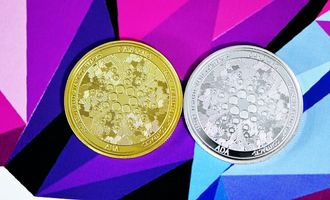 Cardano perfecting smart contract infrastructure: here's how

Daniela Kirova
Last updated 12th Apr 2022
Cardano is generating considerable buzz in the cryptocurrency space ahead of its dApp launches, the prospect of which has accounted for the almost 37% growth of its native token ADA over the past week. The developments surrounding its evolving ecosystem also played a role.
Cardano developers are making an effort to augment its capabilities through the launch of a new dApp tool stack as dApps finally begin to launch on the smart contract platform, AMB Crypto wrote.
Why is Cardano gaining momentum?
Emurgo (Cardano's commercial arm) and the Cardano Foundation announced a partnership to develop a tool stack generated and maintained by the community today.
The stack will aim to accelerate dApp development on the platform. It will achieve this by providing better and more reliable solutions for both developers and third parties according to the announcement.
Two stages of project
The project will be divided in two stages, MVP 1 and MVP 2. The first one will include the development of a module tool stack. It will cover the initial release of the Chain Watcher, the Blockfrost Blockchain connector, and a simple back-end that will serve as a proof of concept.
The Chain Watcher will serve as a key element of on-chain indexing while the connector will be a plug-in component used to bridge Cardano blockchain data.
On the other hand, the simple backend will be developed to provide something like a blueprint for project functionality until developers create their own.
Focus on the community
The second stage will focus on development driven by the community through partners and associated projects from the Cardano ecosystem. Emurgo CEO Ken Kodama commented:
With smart contract functionality now supported on Cardano, the new tool stack will provide developers with further useful options to build socially impactful dApps on Cardano.
The announcement drew attention to the importance of the tool stack on the network:
It increases the diversity of options available for developers to build solutions on Cardano and will allow various applications to be built by third parties. In addition, it will support industry standards for smart contract-based infrastructure.
Supplementing backend support for dApp developers
The tool stack is supposed to supplement the Plutus Application Backend (PAB), which is Cardano's backend support for developers who aren't familiar with the Haskell programming language. It will also provide backend services to meet the requirements of dApps.
ADA Lend, a decentralized crypto lending platform, is using the PAB to continue platform development.
Daniela Kirova
Daniela is a writer at Bankless Times, covering the latest news on the cryptocurrency market and blockchain industry. She has over 15 years of experience as a writer, having ghostwritten for several online publications in the financial sector.