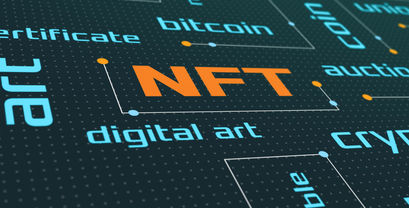 Instagram and Facebook users can display NFTs with Meta integration

Daniela Kirova
Last updated 31st Jan 2023
Meta might launch a marketplace to allow people to trade NFTs
Plans to create a metaverse that links online social experiences to physical ones
Leading NFT marketplace Opensea passed $3.5 billion in monthly transaction volume
Meta is working on an integration to allow social network users to display their NFTs on Facebook and Instagram, CoinTelegraph reported. The international tech conglomerate, formerly known as Facebook, is said to be embracing nonfungible tokens (NFTs) by integrating this feature. Meta is currently working on prototypes that will allow users to mint collectible tokens.
Meta launching NFT marketplace?
Meta might also launch a marketplace to allow people to trade NFTs. However, its projects are all in their early stages and subject to change as such.
The discussions follow an initiative to onboard more staff. About a week ago, the corporation pushed to hire more employees and got around one hundred, who previously worked for Microsoft. Apple offered their staff generous bonuses and stock options so they wouldn't lose them to Meta.
Last year, the corporation announced intentions to create a metaverse that links online social experiences to physical ones. They released previews of haptic gloves that we might be able to use in the metaverse as well.
The market's too big to ignore
The potential profit from the NFT market is becoming too hard to ignore. Leading NFT marketplace Opensea passed $3.5 billion in monthly transaction volume recently. More than $169 million is being spent in NFT trading every day within this platform alone. Sales on the NFT market total $25 billion so far according to NFT sales tracking statistics.
Is Meta a threat to decentralization?
After Facebook rebranded to Meta, decentralized metaverse tokens like Decentraland (MANA) and Sandbox (SAND) enjoyed extensive rallies, riding on the tailcoats of the news. The Sandbox obtained $93 million in funding from Softbank and other investors soon thereafter.
After some time passed, it's hard to say whether Meta's plans are good news for nonfungible token (NFT) and metaverse projects in the lucrative industry. Critics are saying the conglomerate has the potential to sink the budding sector.
Two ways of looking at it
From the perspective of the decentralized metaverse, Meta's plans don't seem like great news because its global user base dwarfs that of the crypto community. There are two ways of looking at it according to Immutable cofounder Robbie Ferguson, who told CoinTelegraph in an interview:
"Even if [Meta] decides to pursue a closed ecosystem, it is still a fundamental core admission of the value that digital ownership provides — and the fact that the most valuable battleground of the future will be who owns the infrastructure of digital universes."
Daniela Kirova
Daniela is a writer at Bankless Times, covering the latest news on the cryptocurrency market and blockchain industry. She has over 15 years of experience as a writer, having ghostwritten for several online publications in the financial sector.