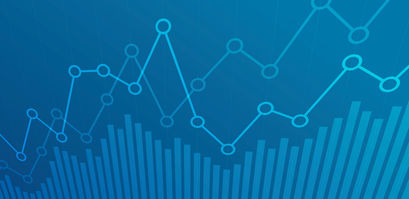 The Graph (GRT) price sits and waits at key support. What next?

Crispus Nyaga
Last updated 12th Apr 2022
The Graph is an important indexing platform for the blockchain industry.
The GRT price has dropped sharply in the past few months.
It is currently at an important support level.
The Graph price has come under intense pressure in the past few months as the cryptocurrency industry struggles. GRT, its native token, is trading at $0.5400, which is about 80% below the highest level in 2021.
The Google of Blockchains
The Graph is a relatively new blockchain platform that went live in 2020. In the past year, the platform became popular among investors and developers, which pushed its price to an all-time high of $2.85.
For starters, The Graph is a blockchain platform that most people will never use. But it is a project that many developers use on a daily basis.
The Graph is often considered the Google of the blockchain industry. This name comes from the fact that it is a protocol that organizes data on blockchains and makes it available through APIs. These APIs are known as subgraphs that any developer can query.
1
Minimum Deposit
$200
Exclusive Promotion
More than 3,000 assets, including currencies, stocks, cryptocurrencies, ETFs, indices and commodities
Buy crypto, or trade cryptocurrencies via CFDs
This ad promotes virtual cryptocurrency investing within the EU (by eToro Europe Ltd. and eToro UK Ltd.) & USA (by eToro USA LLC); which is highly volatile, unregulated in most EU countries, no EU protections & not supervised by the EU regulatory framework. Investments are subject to market risk, including the loss of principal.
2
Minimum Deposit
$100
Exclusive Promotion
3
Minimum Deposit
$100
Exclusive Promotion
4
Minimum Deposit
$50
Exclusive Promotion
Trade and invest in over 25 cryptocurrencies
Extremely simple user interface
Over 68 million customers
5
Minimum Deposit
$50
Exclusive Promotion
First transaction fee free
The Graph is important because of how the blockchain industry is. Most platforms like Ethereum and Solana are built using open source technology that allows anyone to contribute. Therefore, without its technology, querying these entries is a difficult process.
Today, The Graph has 160 indexers, over 7,000 delegators, and more than 2,200 curators. This has made it a valuable platform as the world moves to what is known as Web3. Web4 is the next generation of the internet that decentralizes most functions.
GRT is the native token for The Graph ecosystem. It is used to reward users in the network and for staking. Indeed, over 2 billion GRT has been staked.
Still, while The Graph is a good platform, its price has lagged its peers. It has crashed by about 80% and its market cap has fallen to $2.8 billion. It is now the 56th biggest coin in the world.
The Graph price prediction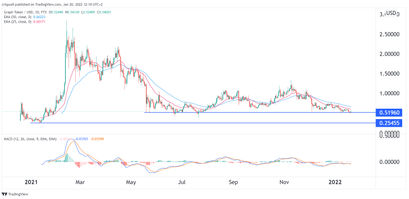 The daily chart shows that the GRT price has been in a deep downward trend in the past few months. A closer look shows that the coin is at an important support level where it has struggled to move below since July.
The Graph price has moved below the 25-day and 50-day moving averages. Therefore, a strong drop below this level will signal that bears have prevailed, which will push the GRT price significantly lower. The next reference level to watch will be at $0.25, which is about 52% below the current level.

Crispus Nyaga
Crispus is a financial analyst with over 9 years in the industry. He covers cryptocurrencies, forex, equities, and commodities for some of the leading brands. He is also a passionate trader who operates his family account. Crispus lives in Nairobi with his wife and son.