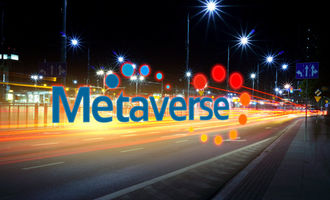 vEmpire DDAO records annual profit of almost $20M

Daniela Kirova
Last updated 12th Apr 2022
The DDAO became a leader in adoption of new Web3 technologies geared towards the Metaverse
Next target is to grow liquidity for the protocol's staking pools
vEmpire DDAO, the biggest decentralized NFT, metaverse, and GameFi investment organization in the world, published its investor report for the last quarter and overall performance in 2021, showcasing its incredible growth and success, Bankless Times learned from a press release. The DDAO became a leader in adoption of new Web3 technologies geared towards the Metaverse and Metaverse property investments in a year that brought the Metaverse and NFT immense growth.
Staking strategies across ecosystems
vEmpire's report shows the organization's staking strategies carried out across Ethereum, Sandbox, Decentraland, Starlink, and Axie Infinity, resulting in unrealized profits in excess of $4 million in the last quarter of the year. Their Metaverse staking options in these Metaverses enable investors to take part in early allocation and investment of valuable plots within them.
[intent-component type="table" variant="crypto-brokers" limit="1"]
The organization's NFT sales were an additional $500,000 as vEmpire is an early Metaverse adopter. Adding newly acquired valuable investments to that, vEmpire's 2021 annual profit totaled more than $18.5 million with a price-to-earnings ratio of 1.44.
Dom Ryder, founder of vEmpire, commented:
Our users have contributed to staking tens of millions of dollars' worth of Metaverse tokens on our platform, which has enabled us to build a decentralized Metaverse investment portfolio that represents the largest in the industry. Overall, we are extremely pleased with the performance and the quality assets we have acquired over the past quarter. I am pleased to say we are very much on track for the remainder of our roadmap. We are still incredibly early to the Metaverse.
ETH pool offers access to blue chip NFTs
vEmpire's staking has been successful throughout 2021. Their ETH pool allows more people to access to lucrative blue chip NFT protocols such as Bored Ape Yacht Club. The value of vEmpire's ETH staking pool is currently 1,021.5 ETH after adding 518.7 ETH. This value is measured by the lowest equivalent asset floor.
Staking strategies allowed investors to earn passive income at high rates through even hosting, event planning, P2E, and other in-Metaverse opportunities. Soon, users will enjoy real estate resales as an extra feature of the Metaverse.
Building liquidity for staking pools in 2022
vEmpire's target for the first quarter of this year is to grow liquidity for the protocol's staking pools. After a wildly successful 2021, vEmpire is aiming to increase long-term investment opportunities through blockchain-agnostic utility, newly added staking pools, and more partnerships.
Daniela Kirova
Daniela is a writer at Bankless Times, covering the latest news on the cryptocurrency market and blockchain industry. She has over 15 years of experience as a writer, having ghostwritten for several online publications in the financial sector.