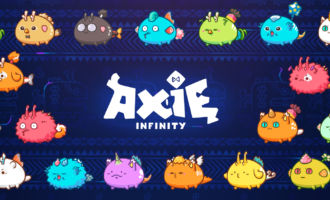 Nexo lists AXS

Daniela Kirova
Last updated 12th Apr 2022
You can earn, exchange, and borrow against AXS on excellent terms
Pay off your loan in full or in part whenever convenient
Nexo is targeting the abundant markets, fascinating mechanisms, and exciting gameplay of GameFi
Cryptocurrency exchange platform Nexo has listed AXS, the native token of Axie Infinity, Bankless Times learned from a press release. It takes seconds to buy AXS and get it in your wallet. What's more, you can earn, exchange, and borrow against AXS on excellent terms.
Up to 36% daily interest
You can get up to 36% daily interest on AXS with Nexo's current promo. You can also exchange your AXS on Nexo instantly and continue to earn high yields in the long run.
Nexo users can borrow against AXS at rates as low as 0% as well. The exchange makes it safe and simple to buy AXS with an intuitive, uncomplicated user interface. You can buy it using crypto pairs or direct card payments. The following pairs are available:
AXS/ETH

AXS/BTC

AXS/USDT

AXS/USDx

AXS/EURx

AXS/GBPx
Trademarked Crypto Credit Lines
With the exchange's instant Crypto Credit Lines™, you can borrow cash or stablecoins at rates from 0% APR using AXS as collateral. In general, the more NEXO tokens you have in your account, the higher your credit line interest.
Borrow from $50 to $2M
The maximum amount you can borrow is very generous: $2 million. The lower limit is just $50. The upper one is per single withdrawal. The exchange doesn't run credit checks and approves requests in seconds.
Credit repayments are excellent as well. You can pay off your loan in full or in part whenever convenient for you.
Users can buy or top up AXS and begin generating a passive income at once thanks to Nexo's Earn Crypto Interest suite. The exchange's current promotion, mentioned above, will run until March 31, 2022.
Interest level is determined by the user's loyalty tier. Nexo offers the following interest rates:
Base: Маximum rate – 28%. Standard rate – 20%.

Silver: Маximum rate – 30.5% Standard rate – 22.5%.

Gold: Маximum rate – 32%. Standard rate – 24%.

Platinum: Маximum rate – 36%. Standard rate – 28%.
Nexo embraces GameFi
Decentralized virtual worlds like Axie Infinity are pushing the boundless metaverse forward, paving the way for GameFi, a promising industry that Nexo hopes to become increasingly involved in.
More specifically, Nexo is targeting its abundant markets, fascinating mechanisms, and exciting gameplay.
Final thoughts
By welcoming Axie Infinity and its token AXS, Nexo is directly contributing to the expansion of the in-game market. They are also bringing sophisticated financial tools for AXS. Nexo is very excited about adding yet another key Web3 player to its platform.
Daniela Kirova
Daniela is a writer at Bankless Times, covering the latest news on the cryptocurrency market and blockchain industry. She has over 15 years of experience as a writer, having ghostwritten for several online publications in the financial sector.