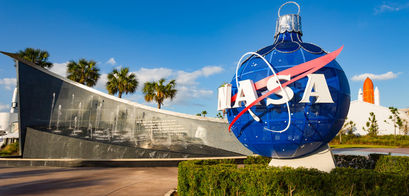 NASA says No to NFTs

Jinia Shawdagor
Last updated 31st Jan 2023
NASA will not back the usage of their logo or related materials as NFTs.
The agency's logo is copyrights but images and videos of NASA are not.
NASA's media-usage guidelines indicate that they do not want tokenization of any of the agency's paraphernalia.
The National Aeronautics and Space Administration (NASA), states that it will not back the usage of its logo or related insignia for usage as nonfungible tokens. Digital assets in form of NFTs that NASA will not approve include its logo, still images, video, audio, and any other files of content relating to NASA.
These media guidelines from NASA come at a time when the NFT sector is booming from all avenues. Private-sector organizations that have embraced the usage of NFTs include Taco Bell, Coca-Cola, the NBA, Nike, and Team GB. However, NASA seems adamant that it wants nothing to do with this trend.
NASA stated that the utilization of its logo and other materials was essentially unlawful as the individuals claiming ownership of those NFTs are not the rightful owners. Typically, NASA's logo has often been utilized for the branding of fashion items and other commercial purposes.
However, the agency has specified that it will not approve any merchandise that is related to NFTs. The agency cited its reason for not approving NFTs because this digital asset falls under an unapproved category of the agency.
These media-usage guidelines could be a result of NASA attempting to curb the tendency of numerous projects attempting to claim some association with NASA. According to the policies of United States government agencies, NASA and other government agencies are not allowed to authorize or back merchandising in the following areas: technology, undergarments, cosmetics, edible consumables, alcoholic beverages, or tobacco.
Even though NASA does not back the usage of NFTs, it has had some involvement in the NFT space in the past. "Mars4" is one project where NASA allowed their data to be utilized in the design of a 3 dimensional model of Mars. Mars4 is a metaverse project in which NASA and other aeronautic organizations participated.
Jinia Shawdagor
Jinia is a fintech writer based in Sweden. With years of experience, she has written about cryptocurrency and blockchain for renowned publications such as Cointelegraph, Bitcoinist, Invezz, etc. She loves gardening, traveling, and extracting joy and happiness from the little things in life.