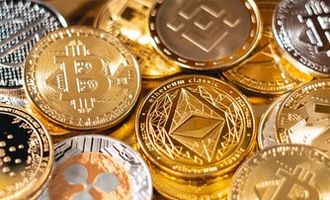 Nexo crypto exchange adds FTM to its portfolio

Daniela Kirova
Last updated 12th Apr 2022
Nexo is offering fast and cheap transactions after adding support for the Fantom Mainnet
Users can borrow against Fantom starting at 0% APR, get promo rates of up to 18% APR, swap FTM for other assets
Nexo is adding Fantom, one of the fastest growing layer-1 blockchain platforms and Ethereum adversary, to its trading portfolio, Bankless Times learned from a press release. The world's leading regulated digital assets institution, will add support of Fantom's native mainnet token, FTM.
After the addition, the exchange's 3+ million users will be able to trade with Fantom's FTM token, supported by its high-level security. A recent survey of crypto traders showed that two-thirds found security to be the main concern, while more than a third complained about high trading fees the most.
Crypto ownership has exploded in 3 years
The number of people in the US who own cryptocurrency tripled from 2018 to 2021: from roughly 8% to almost 24%. Nexo is offering fast and cheap transactions after adding support for the Fantom Mainnet.
The renowned exchange also places emphasis on security, availing of BitGo, Bakkt, and Fidelity Digital Assets' insured custody services to this end.
Fantom CEO Michael Kong said:
For both retail users and corporate clients, Nexo plays an essential role in bridging the worlds of banking and crypto. But even more, as they innovate in that space, they've succeeded in outperforming banks in customer support and services. We are thrilled to be working and community-building with them.
Borrow at 0% APR, promo rates, exchange FTM for other assets
Among the unique features offered with the listing are the ability to borrow against Fantom starting at 0% APR, promo rates of up to 18% APR on Fantom, and the option to buy Fantom and swap for other assets.
Elitsa Taskova, Product Owner at Nexo, added:
With Fantom overtaking Binance Smart Chain in total value locked, we are happy to offer our users access to unrivaled financial services for FTM. This integration is just the latest in a series of rapid-fire listings which have turned the Nexo platform into one of the most efficient gateways to the DeFi ecosystem.
Fantom ecosystem enjoys unprecedented growth
Fantom's listing on Nexo coincides with unprecedented growth within the Fantom ecosystem. Fantom has added almost two-thirds to its total value locked (TVL), becoming the third-largest blockchain in decentralized finance (DeFi). It has also become one of the most popular Layer 1 options thanks to a combination of low transaction costs and near-instant settlement speed.
Nexo's listing follows a number of milestones for Fantom, including a recent integration with Shopping.io and sponsorship of Scuderia Alpha Tauri F1™ and MotoGP driver, Fabio Quartararo.
Daniela Kirova
Daniela is a writer at Bankless Times, covering the latest news on the cryptocurrency market and blockchain industry. She has over 15 years of experience as a writer, having ghostwritten for several online publications in the financial sector.