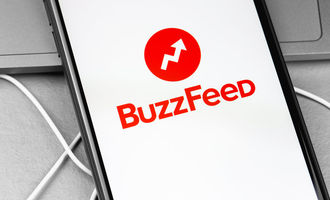 BuzzFeed unveils the identities of the people that created BAYC

Jinia Shawdagor
Last updated 29th Jun 2022
According to BuzzFeed, the names of BAYC's creators are Greg Solano and Wylie Aronow.
The crypto community bashed BuzzFeed for unveiling the creators' names, alleging doxxing.
Other people on Twitter defended BuzzFeed, saying its report was standard business journalism.
BuzzFeed, an American media company, has disclosed the identities of the pseudonymous founders of Bored Ape Yacht Club (BAYC). The news and entertainment company unveiled this news on February 4, noting that the project's creators are Greg Solano, a 32-year-old writer and editor, and Wylie Aronow, a 35-year-old originally from Florida.
Reportedly, Yuga Labs, the company behind BAYC confirmed the identities of the two creators following the BuzzFeed article. In its publication, BuzzFeed noted that it set out to find the real identities of the two men due to growing curiosity about the matter, especially after the NFT project took off in the past year.
Although BuzzFeed did not share anything that portrays Solano and Aronow in a bad light, the crypto community on Twitter set upon the online publication, claiming the company had invaded the two men's privacy through doxxing, a term that refers to publishing someone's details to subject them to harassment or punishment.
Among the people that bashed BuzzFeed was famed podcaster Cobie, who called the publication trash, adding that the company was doxxing people for clicks and ad revenue.
His tweet read,
Doxxing people for clicks and ad revenue. Typical Buzzfeed trash. Wonder if I can short Buzzfeed somehow.
Ryan Selkis, a crypto blogger and founder of Messari, criticized the report's author, Katie Notopoulos, saying she doxxed private citizens for fun, clicks, and profit. Selkis went on to bash the author, noting that she used man ugly language in a tweet dated May 5, 2009.
The other side of the coin
While the crypto community, which is big on privacy, believes BuzzFeed was wrong, other people had a different outlook, with Techmeme founder Gabe Rivera saying the publication was standard business journalism. He also asked why only a handful of insiders should be the ones to know the identities of people running a company worth billions of dollars.
His tweet read,
Theorycels are coping hard, calling this "doxxing", but it's ultimately standard business reporting. Calling it illegitimate implicitely asserts only certain wealthy, connected people should continue to know the identities behind folks orchestrating billions in transactions.
Journalist Tatiana Walk-Morris defended Notopoulos, saying she likely obtained information about Solano and Aronow by searching Yuga Labs' corporate records, which are available to anyone on the internet. Tatiana further noted that it is common for journalists, lawyers, and law enforcement to go through such documents and that this does not fit the definition of doxxing.
Following the BuzzFeed article, both Solano and Aronow took to Twitter to post their real pictures alongside their Bored Apes, saying their real pictures are their web2 identities and the Bored Apes are their web3 identities.
Jinia Shawdagor
Jinia is a fintech writer based in Sweden. With years of experience, she has written about cryptocurrency and blockchain for renowned publications such as Cointelegraph, Bitcoinist, Invezz, etc. She loves gardening, traveling, and extracting joy and happiness from the little things in life.