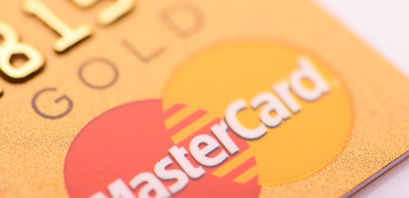 Mastercard starts offering crypto and NFT consulting services

Jinia Shawdagor
Last updated 5th Aug 2022
Mastercard says this offering seeks to help clients adapt to the changing business world.
The financial services giant also plans to start helping central banks develop CBDCs.
Mastercard will draw on services, tools, and assets like Ciphertrace and Cyber Quant.
Financial services giant Mastercard has started offering payments-centric consulting services for crypto and digital currencies. The company announced this news through a press release on February 15. Apart from consulting services, Mastercard plans to assist central banks in developing CBDCs through its testing platform.
According to the news release, Mastercard decided to expand its payments-focused consulting service to help businesses adapt to the rapidly evolving business world, which is facing an influx of innovation. Through this offering, the firm hopes to help businesses supercharge their enterprise-wide growth.
These services will be available for banks and merchants. They will cover everything, ranging from cryptocurrency and non-fungible token (NFT) strategy to crypto cards and loyalty programs. Apart from crypto and NFTs, the new offering will offer consultation services in Open Banking, Open Data, and Environment Social Governance (ESG).
To deliver quality services in the above fields, Mastercard will tap into world-class thinking tools and assets like Ciphertrace, Finicity and Aiia, Cyber Quant, and the Priceless Planet Coalition.
Commenting on this development, Raj Seshadri, the President of Data and Services at Mastercard, said the company takes pride in helping its customer understand and navigate every challenge and opportunity that came their way over the past two decades.
She added that Mastercard expanded its consulting services to conform to the changing business world. With these services, she said the company hopes to help customers overcome today's encounters and anticipate what comes next.
Preparing for the future of payments
This news comes after Mastercard first showed interest in digital currencies in February last year. At the time, the company said digital assets are increasingly becoming an integral part of the payments industry. Mastercard added that it would add direct support for select cryptocurrencies on its network as part of preparing for the future of payments.
In November last year, the firm joined hands with three leading crypto service providers in the Asia-Pacific region. These are Amber Group, CoinJar, and Bitkub. Through these partnerships, consumers and businesses in the region got a chance to apply for crypto-linked Mastercard credit, debit, or pre-paid cards, which enable the seamless conversion of crypto into fiat.
As for NFTs, Coinbase announced a partnership with Mastercard earlier this year. This joint venture will see the exchange add Mastercard as a payment option in its upcoming NFT marketplace, which is set to launch soon.
Jinia Shawdagor
Jinia is a fintech writer based in Sweden. With years of experience, she has written about cryptocurrency and blockchain for renowned publications such as Cointelegraph, Bitcoinist, Invezz, etc. She loves gardening, traveling, and extracting joy and happiness from the little things in life.