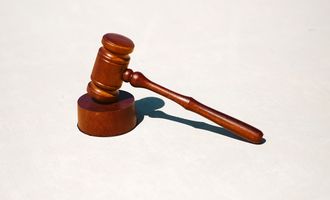 Terra CEO sues SEC, ordered to comply with subpoena

Daniela Kirova
Last updated 12th Apr 2022
Kwon is contesting subpoena as South Korean resident
SEC could sue Kwon over Terra's Mirror Protocol for synthetic stocks
A New York judge ordered Terraform Labs and its CEO Do Kwon to comply with subpoenas from the U.S. Securities and Exchange Commission (SEC), CoinDesk reported. These were issued as part of the authority's investigation of Mirror Protocol, a project launched by Terraform Labs, according to afilingdated Feb. 17.
What is Mirror Protocol?
Kwon is suing SEC in a matter going back to May last year, when he received an email from the SEC's Enforcement Division. The issue centers on Terra's Mirror Protocol, a decentralized finance (DeFi) platform where you can trade and mint synthetic stocks, which reflect the prices of major corporations like Tesla and Apple, hence the component "Mirror" in the name.
Mirrored assets track the price of U.S.-based equities in the real stock market, supported by an oracle system that verifies prices at regular, very short intervals. If the price of a stock goes up against its underlying collateral, it might result in slashing for a given crypto asset unless the stake is increased. However, crypto moves far more quickly than U.S. equities.
Kwon is contesting subpoena as South Korean resident
Kwon is contesting the subpoena, which requests that he testify before U.S. regulators, as a resident of South Korea. On their part, SEC might sue Terraform Labs. According to the lawsuit:
In a conversation on September 15, 2021, the SEC attorneys advised that they believe that some sort of enforcement action was warranted against TFL [Terraform Labs] and any cooperation, and implementation of remedial actions as to the Mirror Protocol, would result in a reduced financial sanction as part of any consent agreement.
TFL's CEO was served five days later. The suit added:
The subpoenas were served on Mr. Kwon in public: Mr. Kwon was approached by the process server as he exited an escalator at the Mainnet summit while on his way to make a scheduled presentation that was not about the Mirror Protocol.
Kwon sued SEC on claims that it violated its own rules, specifically the Due Process clause of the U.S. Constitution, in serving him.
Global demand for assets like Mirror
Arrington XRP Capital, who are among the investors in Terra, shared a draft of a report called "The Standard For Synthetic Assets: Mirror, DeFi's 1-To-N Opportunity."According to the report, there's global demand for assets like Mirror's, which are denominated in US dollars, in uncertain times. It states:
It [Mirror] represents a unique alternative to centralized exchanges and e-brokerage platforms, with 24/7, on-chain, capital-efficient minting, settlement and trading of U.S. equities.
Daniela Kirova
Daniela is a writer at Bankless Times, covering the latest news on the cryptocurrency market and blockchain industry. She has over 15 years of experience as a writer, having ghostwritten for several online publications in the financial sector.