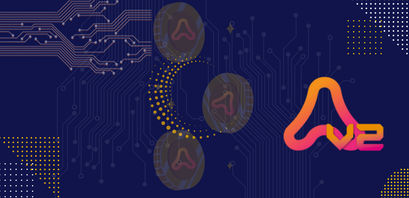 Asgard launches DAO to shape the future of blockchain gaming

Daniela Kirova
Last updated 29th Jun 2022
Asgard's metaverse is based on Norse mythology and breathes life into old characters
Its tokenomics are based on sell, buy and unstake tax
Half of the sell and buy tax is redistributed to the liquidity pool; other half goes to the Treasury
Asgard, the first revolutionary DAO building ecosystem on Binance Smart Chain focused on the metaverse and NFTs, has launched a DAO to bring the metaverse, DeFi, and NFTs together, Bankless Times learned from a press release.
Asgard DAO manifests DeFi's revolutionary potential
Asgard is a manifestation of DeFi 2.0's revolutionary potential to resolve pressing issues. It is a platform with a $1 minimum value that allows investors to diversify their portfolios and assets.
Kiran Dommeti, Asgard CEO, founder, and the first Indian to launch a DAO said:
It is an undeniable fact that the Metaverse is going to lead the next wave of crypto and DeFi adoption in the world as gamification elements and play to earn concepts are thriving in the blockchain space. Asgard Dao will be the first Metaverse solution providing all functionalities which will help us in capturing the rapidly growing space of the Metaverse.
He added:
The Metaverse has taken center stage in the crypto industry this year and is shaping the industry in a new direction. However, most Metaverse projects are currently just implementing a non-immersive ecosystem, or if they are providing an immersive experience, they are not providing a one-stop solution.
Asgard's metaverse is based on Norse mythology and breathes life into the old characters. The second version of the platform has been launched with updates, new and improved features, and upgraded security protocols. Its tokenomics are based on sell, buy and unstake tax.
The default taxes are:
· 10% sell tax
· 2% buy tax
· 2% unstake tax
Both the buy and the sell tax can be configured. The system's future needs will determine any modification.
· Buy tax — the lower the price, the lower the buy tax.
· Sell tax — the lower the price, the higher the sell tax.
With declining prices, the sell tax is increased and the buy tax is lowered to encourage purchasing and discourage selling in non-optimal market conditions. Half of the sell and buy tax is redistributed to the liquidity pool. The other half goes to the Treasury as additional marketing funds.
Loot box rewards
Every user and every creator whose ideas get approved will receive a special reward in the form of a loot box in the game. This rare and unique loot box will have many exclusive rewards. As appreciation for their contribution, voters will get loot box rewards on a regular basis.
Daniela Kirova
Daniela is a writer at Bankless Times, covering the latest news on the cryptocurrency market and blockchain industry. She has over 15 years of experience as a writer, having ghostwritten for several online publications in the financial sector.