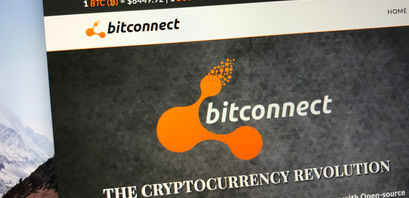 US govt charges BitConnect founder with fraud

Daniela Kirova
Last updated 29th Jun 2022
Charges include conspiracy to commit wire fraud, operating an unlicensed money transmitter, and more
Victims invested $2 billion, believing a bot could generate incredibly high returns from trading
On Friday, the U.S. Department of Justice announced that BitConnect founder Satish Kumbhani had been charged by a federal grand jury with defrauding investors of $2.4 billion through its lending scheme, which emerged to be a Ponzi, CoinDesk reported.
A string of serious charges
Kumbhani was charged with wire fraud and conspiracy to commit wire fraud, operating an unlicensed money transmitter, conspiracy to commit price manipulation, and conspiracy to launder funds to set up a global Ponzi scheme.
The DOJ alleges he traded cryptocurrencies using funds provided by investors, repaying earlier ones with funds from later ones.
SEC had filed a lawsuit against Kumbhani and BitConnect promoter Glenn Arcaro on similar charges in late 2021. The latter pleaded guilty.
IRS criminal investigation agent Ryan Korner commented:
As cryptocurrency gains popularity and attracts investors worldwide, alleged fraudsters like Kumbhani are utilizing increasingly complex schemes to defraud investors, oftentimes stealing millions of dollars. However, make no mistake, our agency will continue our long tradition of following the money, whether physical or digital, to expose criminal schemes and hold the fraudsters accountable for their illegal acts of trickery and deceit.
Assistant Attorney General Kenneth Polite Jr. agrees that internationally operating criminals are still using cryptocurrencies. He stated:
The department is committed to protecting victims, preserving market integrity, and strengthening its global partnerships to hold criminals engaging in cryptocurrency fraud accountable. We thank our partners around the world for their continued efforts.
The scam
SEC reported that BitConnect convinced people to invest $2 billion, claiming they had a bot that could generate incredibly high returns from trading. Investors believed them because people didn't know much about digital assets and buying crypto at the time (from around 2016 through to and including 2018).
BitConnect collapses
After receiving cease-and-desist orders from U.S. state regulators, BitConnect closed its exchange and lending platforms. This happened in less than a week in 2018. In the four years since, regulators worldwide have been seeking information from BitConnect promoters, some of whom have been arrested.
Uncle Sam got $56M in crypto from Arcaro
In November 2021, the US government seized $56 million worth of cryptocurrency from Arcaro, who admitted involvement in the BitConnect scam. He gave it up willingly.
The government plans to sell it and use the funds to compensate victims. At the time, the DOJ said it was the largest recovery of crypto in history.
Daniela Kirova
Daniela is a writer at Bankless Times, covering the latest news on the cryptocurrency market and blockchain industry. She has over 15 years of experience as a writer, having ghostwritten for several online publications in the financial sector.