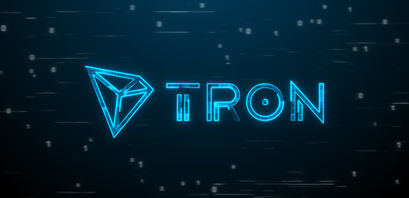 TRON and BitTorrent Chain announce Hackathon judging panel partners

Daniela Kirova
Last updated 29th Jun 2022
The partners will judge Hackathon projects built on TRON or BTTC
Selected projects that issue utility tokens will collaborate with them on potential future listings
TRON DAO and BitTorrent Chain's Hackathon 2022 judging panel partners are Poloniex, Gate.io, Houbi Incubator, Houbi Ventures, and KuCoin Ventures, Bankless Times learned from a press release, first published on CoinTelegraph.
The partners will judge Hackathon projects built on TRON or BTTC. Selected projects that issue utility tokens will collaborate with them on potential future listings.
Huobi Incubator
Huobi Incubator is the project incubation arm of Huobi Group. Zhe Li, Head of Research commented:
This synergistic partnership with the TRON and BitTorrent Chain ecosystem will help mentor aspiring Web3 projects, so all users of the Internet will benefit from the innovation put forward by up-and-coming developer talents.
Huobi Ventures
Huobi Ventures is focused on supporting blockchain projects and growing its venture investment portfolio through long-term investment strategies. Evans HuangFu, Senior Investment Manager commented:
The TRON team is ambitious and has achieved a lot in the past year. We are looking forward to supporting founders with great vision and execution in the TRON ecosystem at the early stages.
Poloniex
Poloniex is a global cryptocurrency exchange that supports spot and margin trading, perpetual contracts, and leveraged tokens. It has users in nearly 100 countries and regions. Eddie Jiang, Head of Marketing at Poloniex stated:
Poloniex is glad to be part of this Hackathon. In the past, we have witnessed the rise of many quality projects that have powered the industry to the next level. I'm also thrilled to meet more outstanding developers during this event, and Poloniex is willing to provide support to the most forward-looking and innovative projects.
Gate.io
Gate.io is one of the top 10 crypto exchanges in the world. It offers access to more than 1,200 high-quality crypto assets and boasts low transaction fees. Mariela Tánchez, International Business Development Manager for Gate.io said:
We have been a supporter of various TRON-based project listings and will keep supporting TRON's ecosystem. We'll also take investment and listing of TRON-based projects into consideration. We welcome TRON-based projects to integrate with GateChain. We are happy to support the growth of the TRON ecosystem, search for great projects to invest in and list, and build further relationships between GateChain and TRON/BTTC. We consider DAO and Web3 to be crypto's future and hold optimism for GateChain's upcoming achievement.
KuCoin Ventures
KuCoin is a major global cryptocurrency exchange with more than 10 million users. It has hundreds of digital assets to choose from and is accessible in over 207 countries. James, a Senior Associate at KuCoin Ventures and a proactive investor in the crypto space, said:
We are excited to see BTTC tapping into Web3 and are pumped to partner with the TRON Grand Hackathon to support the ecosystem. BTTC is building a multi-chain layer2 solution for EVM compatible chains, which we see as a great value-add for both Web3 and the KuCoin ecosystem. In addition, we believe in becoming builders' co-founders and friends by providing insights as well as resources.
Daniela Kirova
Daniela is a writer at Bankless Times, covering the latest news on the cryptocurrency market and blockchain industry. She has over 15 years of experience as a writer, having ghostwritten for several online publications in the financial sector.