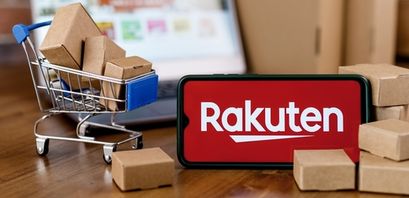 Japanese E-commerce giant Rakuten rolls out an NFT marketplace

Jinia Shawdagor
Last updated 5th Aug 2022
Dubbed Rakuten NFT, the marketplace will allegedly list NFTs in sectors like sports and anime.
Rakuten says its NFT platform will allow IP holders to build websites for issuing and selling NFTs.
At launch, Rakuten NFT listed an NFT based on the Kurogane Hiroshi G1 Gekitoshi comic.
Japanese electronic commerce and online retailing company Rakuten Group has doubled down on its web3 ambitions by rolling out an NFT marketplace and sales platform. The firm announced this news through a press release on February 25, noting that its platform is named Rakuten NFT. Reportedly, this platform will host NFTs based on a myriad of sectors, including sports and anime, to list a few,
According to the news release, Rakuten NFT features a unique, one-stop platform that allows intellectual property (IP) holders to create websites for issuing and selling NFTs. The company added that its customers could use their Rakuten IDs to purchase NFTs on the platform. This feature allows the customers to redeem their Rakuten points to buy digital collectibles.
Rakuten added that any user that purchases NFTs on its marketplace would be able to add the digital collectibles to their collection on their web pages. On top of this, customers can list and sell the NFTs through Rakuten NFT.
The firm further noted that it plans to roll out a peer-to-peer (P2P) service that allows the issuing and sale of NFT content in 2023 or later. This service will let IP holders in Japan and across the globe issue NFTs, boosting further development of a global NFT market. Additionally, Rakuten intends to introduce more payment methods on its platform over time.
Going live with a bang
To help its NFT marketplace catch on quickly, Rakuten listed an NFT based on Ultraman anime CG assets after the marketplace's launch. The platform also listed an NFT based on the horse racing-themed comic Kurogane Hiroshi G1 Gekitoshi (2010 Series), which contains illustrations framed by Manga artist Hiroshi Kurogane.
Moving forward, the marketplace seeks to introduce NFTs featuring rare footage, including famous scenes from TV Asahi Corporation shows. Rakuten NFT also plans to list NFT trading cards from the rock idol group Under Beasty from Daiki Sound.
The platform is also working on listing NFT artwork by contemporary artists from the Art Powers Japan Association, as well as digital collectibles featuring characters from Tiger & Bunny 2.
More importantly, Rakuten NFT seeks to produce and sell the J-League NFT collection Players Anthem. Apart from this, the platform aims to develop the Rakuten NFT Art Gallery, which will comprise a collection of original NFT artwork that the platform selects.
To mark its launch, the Rakuten NFT Art Gallery hosted a selection of digital artwork from artists like Orihara, who creates images for singer Ado. Sales on this gallery are set to start in May or later.
Jinia Shawdagor
Jinia is a fintech writer based in Sweden. With years of experience, she has written about cryptocurrency and blockchain for renowned publications such as Cointelegraph, Bitcoinist, Invezz, etc. She loves gardening, traveling, and extracting joy and happiness from the little things in life.