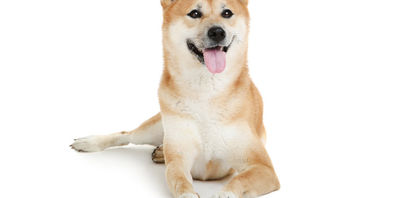 UK watchdog bans Floki Inu ads

Daniela Kirova
Last updated 29th Jun 2022
The ad regulator finds the ads irresponsibly exploited consumers' FOMO, suggesting Floki's price would grow
Floki Inu has gained 20% in the last 24 hours on news of a listing on crypto exchange HUOBI.
The U.K.'s Advertising Standards Authority (ASA) banned ads for Floki Inu, a meme crypto named after Elon Musk's dog, describing them as "irresponsible," CoinDesk reported.
Last year, the creators of Floki Inu advertised it on London's buses and metro network under the slogan "Missed Doge? Get Floki."
Irresponsible exploitation
The ad regulator finds they "irresponsibly exploited" consumers' FOMO. They were implying its price would increase by suggesting that consumers who had not bought Dogecoin should invest in a newer alternative.
The creators of Floki Inu protested, arguing that those unfamiliar with crypto were not likely to engage with Floki. They insisted the ad targeted "informed" users. However, the ASA concluded that the ads were addressed to a "general audience" and should not appear in that form.
Not a precedent
Evidently, the ads were trying to capitalize on interest around cryptocurrency, in particular dog-themed meme coins. After all, the leading one in this category owes much of its popularity to praise from Elon Musk.
ASA ordered crypto exchange Luno to change its ads in May last year. They stated:
If you're seeing Bitcoin on the Underground, it's time to buy.
Floki Inu is up 20% today
Floki Inu was created in July 2021. It's currently trading for $0.00004, down from an all-time high of $0.00034 on November 4. It has gained 19.40% in the last 24 hours on news of a listing on crypto exchange HUOBI.
Flagship projects: a metaverse, NFTs, and education
Floki Inu claims to be working on three flagship utility projects: an NFT gaming metaverse called Valhalla, an NFT and merchandise marketplace called FlokiPlaces, and Floki Inuversity, a content and education platform.
Valhalla will allow participants to earn rewards for battling and trade them or hold. The team plans to incorporate successful elements from games like Pokémon and Skyrim in Valhalla.
Players will be able to capture and battle with creatures called Vera, and the game will also have a gardening system where players can tend to their crops, which can later be sold as NFTs.
With Valhalla, Floki Inu tries to follow the path forged by games like Axie Infinity (AXS) that popularized playing and earning on the blockchain through games.
What makes Floki Inu unique?
Floki Inu wants to set itself apart from other meme coins by combining the memes with utility. The team's long-term vision is to create an autonomous and decentralized ecosystem, including strategic partnerships.
The ecosystem aims to build utility on the token and develop use cases for the Floki Inu brand through NFTs, games and decentralized finance features.
Daniela Kirova
Daniela is a writer at Bankless Times, covering the latest news on the cryptocurrency market and blockchain industry. She has over 15 years of experience as a writer, having ghostwritten for several online publications in the financial sector.