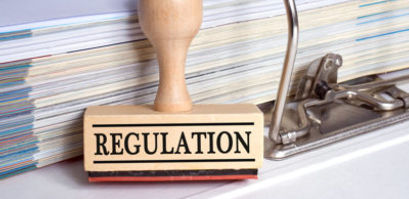 UK regulator opens 300+ cases into unregistered crypto firms

Daniela Kirova
Last updated 29th Jun 2022
The FCA is conducting 50 active investigations into legitimate crypto companies
Regulators throughout the United Kingdom are acting against crypto firms
The FCA alarmed over Binance's recent partnership with Paysafe
On Thursday, the Financial Conduct Authority (FCA) of the United Kingdom announced it had opened more than 300 cases on unregistered crypto firms in the last six months, CoinTelegraph wrote. The regulator believes many of them "may be scams."
Moreover, the FCA is conducting 50 active investigations into legitimate crypto companies, which may include criminal probes.
According to a statement on the FCA's official site:
The Financial Conduct Authority (FCA) is taking assertive action to tackle harm in the consumer investments market, as data published today shows it has stopped 1 in 4 firms from entering this market. The FCA is also urging consumers to be InvestSmart and ScamSmart, following an increase in the number of scams being reported to it.
Between April and September last year, the FCA received 16,400 enquires about possible scams, up nearly a third from the same period in 2020. The top types of scams being reported to the FCA included cryptoasset, boiler room and recovery room scams.
Assertive enforcement
The FCA will be using tools including "more assertive supervision and enforcement action" and will be "tougher with firms who want to operate" in the United Kingdom.
In January, the financial watchdog launched consultations on suggestions, such as applying its financial promotion rules for "high-risk investments, including crypto assets." Feedback will be accepted until March 23.
As of February 23, the FCA had allowed 32 companies to provide registered crypto asset services. Around 200 have applied. The watchdog has issued Uphold and eToro's U.K. subsidiaries licenses.
Action against crypto firms mounting in UK
Regulators throughout the United Kingdom are acting against crypto firms, often associating the space with some form of illegal activity. In December last year, the country's Advertising Standards Authority labeled a promotion by crypto exchange Coinbase's European branch as "misleading" and pointed out that another by Payward failed to warn of financial risks adequately.
FCA flags Binance partnership with Paysafe
In related news, the FCA alarmed over Binance's recent partnership with Paysafe, a retail payment processor. According to the watchdog, Binance has access to the vast retail payments network via Faster Payment Services, which was discontinued for the crypto exchange due to regulatory issues.
In June last year, the FCA ordered Binance to stop providing services in the UK. Barclays and other leading banks withdrew their support to Binance. However, the world's biggest exchange by trading volume relaunched Single Euro Payments Area transfers through its partnership with Paysafe at the end of January, which the financial watchdog deemed a "significant risk."
Daniela Kirova
Daniela is a writer at Bankless Times, covering the latest news on the cryptocurrency market and blockchain industry. She has over 15 years of experience as a writer, having ghostwritten for several online publications in the financial sector.