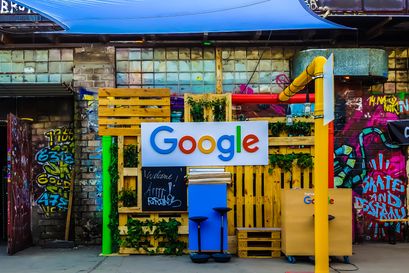 Alphabet Ranks as the Most Valuable US-based Internet Company in 2022

Elizabeth Kerr
Last updated 15th Dec 2022
Google's parent company, Alphabet, beats Amazon to become the most valuable US-based internet company with over a $1.7 trillion market cap.
Meta's value declines by over $100 billion.
Over the last few years, internet usage has been on a rapid increase across the globe. It is, therefore, no surprise that internet companies seem to have had a good run as they rake in billions in revenue.
BanklessTimes has been following the trends of internet companies, especially those based in the US. Recent findings indicate that Alphabet is currently the most valued internet company in the US, with a market cap of $1.788 trillion. Amazon follows closely, with a $1.592 trillion market cap. This result was a flip of last year's evaluation, which placed Amazon ahead of Alphabet with a $1.6 trillion market cap against the latter's $1.39 trillion. The two companies are the only ones that made it past the coveted $1 trillion mark, just as was the case in 2021.
Meta, Netflix among the top 10 companies by value
The findings by BanklessTimes also indicate that some big tech companies rank among the top ten most valuable internet companies. These companies include Meta platforms, which was previously known as Facebook, until late last year. Meta comes in third, with a market cap of $594 billion, which is quite a gap from Amazon's $1.5 trillion.
Verizon Communications, Netflix, and Booking Holdings Inc. made it past the $100 billion mark. The three had their values pegged at $220.99 bn, $181 bn, and $104, respectively.
Other companies that made it to the top ten most valuable internet companies include eBay, Pinterest, Twitter, and Snap.
Impact of web 3.0 on the value of internet companies
Unlike the top two companies, Meta registered a decline in value from last year's $759 bn market cap. The company registered a historical 26% decline in value in early February, following a rough earnings report that indicated a profit decline in the last quarter of 2021. The shift to the metaverse is the primary reason behind the value decline. However, Facebook also reported a decline in daily active users for the first time since its inception.
It's still a bit too early to conclude on the effect of web 3.0 on internet companies. There's no denying that web 3.0 is indeed the future, as evidenced by more companies jumping on the bandwagon. However, as we transition towards the new age of the internet, we can expect value declines similar to that of Meta, especially during onboarding.
That said, Web3.0 offers several advantages, and it's just a matter of time before we can fully comprehend its positive effects on internet companies.

Elizabeth Kerr
Elizabeth is a financial content specialist from Manchester. Her specialities include cryptocurrency, data analysis and financial regulation.