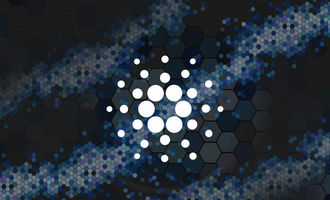 Cardano founder accused of lying on CV, ADA suffers

Daniela Kirova
Last updated 29th Jun 2022
Hoskinson says he stopped writing a dissertation for his full-time involvement in crypto
Journalist checked with universities he claimed to have graduated from, found he dropped out as undergrad
ADA trading below $0.8, down 2.56% in the last 24 hours
Cardano has always claimed to follow strictly scientific criteria in its development. Now, the academic career of its founder is under attack, GWW writes.
Getting what he gave?
Charles Hoskinson, the founder of Cardano, is known for his pomposity in crypto discussions. He attacked IOTA in a discussion in Germany about a year ago, accusing the ecosystem of misrepresentation on the topic of "freedom from fees".
Now, Hoskinson has found himself under fire. Reputable crypto journalist Laura Shin recently published a book about a DAO hack, which is on its way to becoming a bestseller if it hasn't yet.
A vigilant reader focused on a mention of Charles Hoskinson and started a controversy on Twitter after sharing this tweet by Shin:
Hi Charles, speaking of fiction, do you want to address the discrepancies between your claims of dropping out of a PhD program and the schools' assertions that you were enrolled as an undergrad?
Hoskinson responded:
I graduated but did not complete a PhD. I will return and finish it after I retire. I also studied a topic that has nothing to do with cryptocurrencies (Number Theory) any credentials there wouldn't be applicable to protocol development or software engineering.
Hoskinson has repeatedly stated in the past that he stopped writing a doctoral dissertation for his full-time involvement in the crypto industry. However, Shin maintains she checked with universities in Colorado, which the Ethereum cofounder claims to have graduated from, and found he never earned any sort of degree, dropping out as a regular undergrad.
Cardano credibility suffers
The Cardano ecosystem has based its reputation on uniqueness: the only ecosystem with a strictly scientific claim in the crypto space. Hoskinson has always claimed to apply this approach to validate results, no matter how long it takes.
The issue is how a college dropout can expect to talk about crypto on equal footing with professors and other academics.
Has Hoskinson become a liability?
We might dismiss the dispute over Charles Hoskinson's CV as frivolity. However, Cardano's progress has been disappointingly short of expectations. It dropped out of the top 5 by market cap and currently ranks eighth. At time of publication, it had dropped below $0.8 and was down 2.56% in the last 24 hours.
Will Hoskinson become a liability for his product? The notion isn't that far off as many high-profile individuals have faced criticism over things like plagiarism in doctoral dissertations or cheating on their CVs.
Daniela Kirova
Daniela is a writer at Bankless Times, covering the latest news on the cryptocurrency market and blockchain industry. She has over 15 years of experience as a writer, having ghostwritten for several online publications in the financial sector.