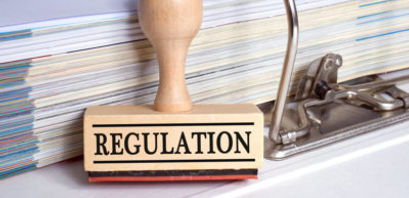 Senator Warren drafting bill to block Russia from using crypto to avoid sanctions

Daniela Kirova
Last updated 29th Jun 2022
Bill will make it easier to comply with KYC requirements by verifying customer identities
Crypto exchanges compelled to choose between doing business in the U.S. or with sanctioned entities
Both Democrats and Republicans are concerned cryptocurrency is emerging as a workaround to existing sanctions
Sen. Elizabeth Warren (D-Mass.) is preparing a bill to make it more difficult for Russia to use cryptocurrency to circumvent sanctions, NBC reported. In a tweet, she commented her new bill would "ensure crypto isn't used by Putin and his cronies to undermine our economic sanctions."
Alleviating KYC
One of the proposed bill's provisions would make it easier to comply with KYC requirements by verifying customer identities. Financial institutions will confirm transfers to private wallets by logging detailed records and submitting reports to the US Treasury Department.
Limited chances of success?
As the Republicans control the Senate, the chances of the bill passing are limited according to NBC. While the proposal is still in draft form, it is increasing in importance as governments worldwide express concern members of Russia's elite will use digital currency to circumvent sanctions.
The bill can be used to put pressure on Russia although the administration has the authority to unilaterally impose crypto sanctions. Congress is insisting that President Joe Biden ban import of Russian oil.
Secondary sanctions on crypto exchanges
The bill will threaten foreign crypto exchanges with sanctions, compelling them to choose between doing business in the U.S. or with sanctioned natural and legal persons.
Warren and the chairmen of three key Senate committees discussed the issue with Secretary of the Treasury Janet Yellen last week when they requested details about the Treasury Department's enforcement of industry compliance with Russia sanctions.
Warren wrote in a letter signed by Intelligence Committee Chairman Mark Warner of Virginia, Banking Committee Chairman Sherrod Brown of Ohio and Armed Services Committee Chairman Jack Reed of Rhode Island:
Strong enforcement of sanctions compliance in the cryptocurrency industry is critical given that digital assets, which allow entities to bypass the traditional financial system, may increasingly be used as a tool for sanctions evasion.
The Biden administration has imposed sanctions on President Vladimir Putin and wealthy members of his inner circle as well as Russia's central bank and defense industry.
Crypto as a workaround
Both Democrats and Republicans are concerned cryptocurrency is emerging as a workaround to existing sanctions. Republican Senator Lindsey Graham commented:
Cryptocurrency is rearing its ugly head here. As you sanction the [Russian] central bank, which is a good thing, I worry about how the cryptocurrency could be used by the Russians to stay afloat.
Daniela Kirova
Daniela is a writer at Bankless Times, covering the latest news on the cryptocurrency market and blockchain industry. She has over 15 years of experience as a writer, having ghostwritten for several online publications in the financial sector.