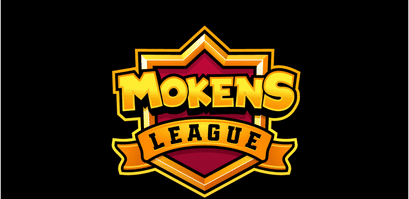 Monster League Studios launches play to win NFT gaming platform

Daniela Kirova
Last updated 29th Jun 2022
Mokens League games bridge esports and NFTs, include soccer, basketball, tennis, hockey, and beach volleyball
Anyone can earn the Mokens League in-game currency by playing and winning games, leagues, and tournaments
Monster League Studios, creators of gaming platform Mokens League, announced the launch of its "play to win" NFT-based gaming platform, Bankless Times learned from a press release.
Mokens League games bridge esports and NFTs. They include soccer, basketball, tennis, hockey, and beach volleyball and work in a sustainable "play to win'' environment, restoring the focus to quality, gameplay, skill and above all enjoyment, unlike the purely time-based reward system in most P2E games.
Players of all levels welcome
Novices as well as experts can earn the Mokens League in-game currency by playing and winning games, leagues, and tournaments. They can use this currency to buy NFTs, which can then be traded, lent, or sold in the Mokens League marketplace.
It can also be used to upgrade NFTs, buy consumables, and customize the Mokens League metaverse in the future.
Unique, randomly generated NFTs
The Mokens League NFTs are unique and randomly generated. Players can upgrade them to perform better, which would increase their market value.
Founded by gaming industry pioneers
Mokens League was founded by Martin Repetto and Maximo Radice, two pioneers in the industry with decades of experience in creating popular gaming startups while developing transactional business models and user-generated content from scratch. These include Atmosphir, a game creation tool, and foundational crypto gaming company Voxelus.
Martin Repetto, CEO of Monsters League Studios LLC commented:
While we are thrilled and excited about the massive growth of crypto-based gaming, we can't help but notice that there is a fundamental problem right now. The problem is in the current state of 'play to earn', people getting rewarded for just spending time on a game does not work. This is not fun or challenging and definitely not sustainable. NFTs and tokens can be enticing for players to play our games, but as always, what will retain gamers is fantastic gameplay and esports mechanics. The longest played games in the world right now are competitive esports. That's why our main priority right now is to make a game that is fun to play, easy to get going but hard to master. Like chess or poker, there will be different levels where people can compete without getting overrun by pros or hardcore players. These games should also be as fun to play as they are to watch because the streaming community is the number one driver of game adoption at the moment.
In the near future, Mokens League will be holding private and public sales of its token $MOKA. It will also launch its in-game NFTs through its marketplace.
Daniela Kirova
Daniela is a writer at Bankless Times, covering the latest news on the cryptocurrency market and blockchain industry. She has over 15 years of experience as a writer, having ghostwritten for several online publications in the financial sector.