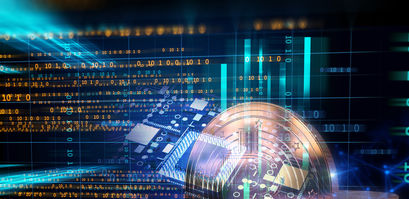 Kadena price prediction: Is Kadena Eco a good catalyst for KDA?

Crispus Nyaga
Last updated 29th Jun 2022
Kadena price has jumped sharply in the past few days.
The rise is likely because of the launch of Kadena Eco.
The Kadena price popped on Friday morning as investors cheered the vision of its creators during its AMA session. KDA is trading at $6.84, which is about 13% above the lowest level on Thursday. This jump brings its total market cap to about $1.2 billion, making it the 82nd biggest coin in the world.
Kadena set for more growth
The web 3.0 industry is expected to grow in the past few years as people embrace more decentralized ecosystems. For example, more than 50 million people are using the Brave browser per month. Similarly, more than 5 million people are using Audius, the music streaming project.
Kadena aims to become a major player in the web 3.0 industry. It is a proof-of-work network that is extremely faster and more energy-efficient. According to its developers, the network can process over 450k transactions per second (tps). In contrast, Ethereum can only transact less than 20 transactions per second.
Kadena became popular because of its creators. It was created by Will Martino and Stuart Popejoy, who are experienced developers who helped to build JP Morgan's JPM Coin.
While Kadena is a proof-of-work platform, the developers have managed to scale it in a bid to reduce its energy consumption. They call it PoW 2.0.
It is unclear why the Kadena price is rising on Friday. A potential reason is that its developers held an Ask Me Anything (AMA) session with Justin Wu, a leading player in the industry. In the session, the developers talked about its ecosystem and how it is a better alternative to the other layer 1 networks.
Kadena also hired Paul Hsu in a bid to accelerate the Kadena Eco. Kadena Eco is a separate entity from Kadena in that its goal is to supercharge the ecosystem. Paul has previously worked in Zynga and other tech firms.
Still, Kadena faces a number of challenges in its attempt to compete with the likes of Ethereum, Terra, and Solana. For one, these platforms have already gained a strong market share in the industry. Therefore, it will have a difficult time competing.
Kadena price forecast
The four-hour chart shows that the KDA price has been in a strong bearish trend in the past few weeks. It has fallen by more than 30% from its highest level this year. A closer look shows that it has rebounded in the past few days and moved above the key support level at $5.7.
The coin has moved above the 25-day and 50-day moving averages while the MACD has moved slightly above the neutral level. Therefore, despite the jump, the coin will likely remain in this range for a while.

Crispus Nyaga
Crispus is a financial analyst with over 9 years in the industry. He covers cryptocurrencies, forex, equities, and commodities for some of the leading brands. He is also a passionate trader who operates his family account. Crispus lives in Nairobi with his wife and son.