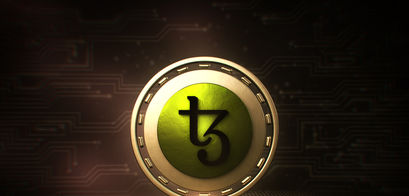 Next gen AR app for digital fashion launches with support of Tezos, the world's leading blockchain

Daniela Kirova
Last updated 29th Jun 2022
Visitors to SXSW 2022 will access the flex app at the 'flex sneaker shop'
flex ensures ownership via Vyking's proprietary, industry leading AR technology
Rarible will host flex collections, where they can be viewed and bought
Vyking is launching flex, a next generation AR app for digital fashion that will allow artists, creators, and brands to build and release digital fashion collections as NFTs, Bankless Times learned from a press release.
They will be able to display and store them in AR, allowing consumers to enjoy their breathtaking products.
Visitors to the trade fair SXSW 2022 will access the flex app at the 'flex sneaker shop'. It will be presented by Tezos at Block/Space.
Louis Vuitton and Adidas among Vyking tech users
Vyking is renowned for its proprietary AR and 3D technology, which brands like Louis Vuitton, Adidas, and Crocs use. Vyking will shape the future of retail by uniting global brands at the crossroads of AR, 3D, creativity, and blockchain.
Thibault Marion de Procé, Vyking's co-founder and Chief Product Officer, commented:
The world around us is changing rapidly as the pace of culture continues to move in lock-step with that of technology. We at Vyking saw a unique opportunity to leverage our proven AR technology that powers AR experiences for leading brands into a user and creator-centric application that combines real ownership and AR with the expanding world of digital fashion. flex is a game-changer for digital fashion and we are thrilled to play a part in bringing this creative revolution to life.
flex combines digital ownership and bleeding edge AR tech
As a product, flex is nothing short of revolutionary, uniting digital ownership and cutting edge AR technology. It makes it possible for artists, creators, and brands to mint digital fashion collections as NFTs, ushering in a new paradigm of ownership.
flex ensures that ownership via Vyking's proprietary, industry leading AR technology. Products are displayed in high-quality images, which are sharable on social media.
Partnerships with some of the biggest names in design and fashion
flex will feature initial functionality for digital sneaker collections, partnering with well-known artists and designers like johwska and Finn Rush-Taylor. Rarible will host flex collections, where they can be viewed and bought via credit card among other payment options.
Tezos smart contracts protect ownership
Once collected, users can access their NFTs in the flex app. flex also guarantees full ownership of designs through the smart contract mechanism of the energy-efficient Tezos blockchain, a leading Proof of Stake network.
It makes sure that designers receive royalties on primary and secondary sales. Each digital sneaker on flex can be tried on virtually before purchase.
Daniela Kirova
Daniela is a writer at Bankless Times, covering the latest news on the cryptocurrency market and blockchain industry. She has over 15 years of experience as a writer, having ghostwritten for several online publications in the financial sector.