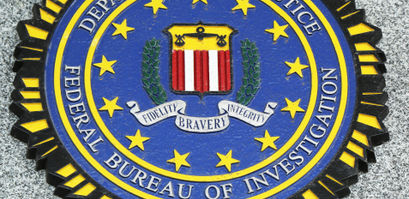 DOJ sets up new task force aimed at crypto exchanges

Daniela Kirova
Last updated 29th Jun 2022
Task force authorized to enforce sanctions against Russian oligarchs and any entity that helps them hide their assets
Those who pretend not to notice money is moving around face money laundering charges
DOJ doesn't necessarily have the right to seize oligarchs' property
The U.S. Department of Justice (DOJ) set up a new task force called KleptoCapture, which will target cryptocurrency exchanges, traditional financial institutions, money transfer services, and other entities in the industry that may be allowing Russian oligarchs to move money, the Wall Street Journal reported.
KleptoCapture to take a 'broader view'
KleptoCapture will also be authorized to enforce sanctions against Russian oligarchs and any entity that helps them hide their assets. Launched around 10 days ago, KleptoCapture is described by the DOJ as:
An interagency law enforcement task force dedicated to enforcing the sweeping sanctions, export restrictions, and economic countermeasures that the United States has imposed, along with allies and partners, in response to Russia's unprovoked military invasion of Ukraine.
A DOJ official stated:
Our goal is to bring any appropriate charge against any sanctioned Russian oligarch or entity, and those who would help them to evade economic sanctions.
Apart from entities facilitating money laundering, those who pretend not to notice that money is moving around risk facing money laundering charges for hiding the funds and assets.
Investigators target all complicit to money laundering
The DOJ official pointed out that banks, financial institutions, money transfer services, and cryptocurrency exchanges who purposefully fail to put adequate anti-money laundering policies and procedures in place and maintain them, allowing Russian oligarchs to move money, will be targeted by investigators. This will include all those enabling such cash flow.
Last week, Attorney General Merrick Garland insisted the DOJ would take all measures necessary to seize assets violating these new sanctions. Garland said:
The task force is going to bring together prosecutors, agents, analysts, translators from across the department and across the U.S. government to pursue the crimes and the assets of Russian oligarchs, and others who have enabled the Russian regime responsible for the invasion of Ukraine.
Enablers of money laundering 'dismantled'
Garland added that these entities, whom he termed 'enablers', have accumulated huge wealth by extorting, corrupting, and degrading the rule of law. The new force's success is determined by disrupting, dismantling, and causing discomfort to those entities and their network.
Garland pointed out the DOJ doesn't necessarily have the right to seize oligarchs' property just because the latter is subject to U.S. sanctions. He concluded:
Simply being blocked, or simply belonging to a known oligarch is not in itself sufficient for the Department of Justice to forfeit that property or to obtain a seizure warrant.
Daniela Kirova
Daniela is a writer at Bankless Times, covering the latest news on the cryptocurrency market and blockchain industry. She has over 15 years of experience as a writer, having ghostwritten for several online publications in the financial sector.