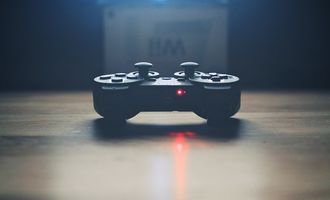 First-person shooter game launches on blockchain

Daniela Kirova
Last updated 12th Apr 2022
Fully 3D blockchain game is part of Epic War universe, will feature film and comic book series
Native token of the game used to buy gears, weapons, NFTs, and battle maps
Q3/2022 will see a full game release and multichain integration
The high profit potential of P2E and the opportunities for rich gameplay by deploying blockchain and NFTs triggered a race by gamers, developers and investors in GameFi. Traditionally, blockchain games offer simple 2D worlds that put earnings above everything, relegating gameplay quality and dynamics to second position.
This has changed with Epic War
Epic War is the first blockchain-based first-person shooter game to offer Triple-A gameplay and graphics to deliver its virtual reality (VR), free P2E metaverse, Bankless Times learned from a press release first published on aggregator CoinFi.
The fully 3D blockchain game is part of the Epic War universe, which will also feature a film and comic book series. Players face off against each other and hostile creatures on a dangerous foreign planet.
Team battles feature up to 16 players (8v8) in a single session. Battles are in three difficulty levels: normal, hard, and super hardcore.
Native token to create characters, weapons, battle maps
The native token of the game, EWAR, will be used to buy gears, weapons, NFTs, and battle maps. It can also create new in-game characters and be used for governance purposes, enabling holders to avail of decision-making privileges moving forward.
Individual players and teams who win battles get EWAR tokens. After that, they can be sold to the highest bidder on exchanges or used to improve the attributes of player characters.
Everyone earns unique NFTs
Not only winners, but also losers will be able to earn unique NFTs after each session. They can sell, rent, or trade these tokens to other players at a profit. They represent maps, gears, and weapons. They also receive them when they complete in-game challenges.
Epic runs on the acclaimed Unity Engine
Developed from scratch using C++ code, Epic War leverages Unity Engine as the basis of its gaming platform. Quite a few mainstream AAA game creators use the Unity Engine, including releases like Cuphead and Wasteland 3.
Plans for the future
By the middle of the second quarter of this year, the team behind Epic War plans to release a beta version of the PvE and PvP game modes as well as a DAO governance system. The initial offering of the EWAR token will be held before the end of Q2. The third quarter will see a full game release and multichain integration.
Polygon, Solana, BSC to support Epic War
Epic War will be compatible will blockchain ecosystems such as Binance Smart Chain, Solana, Polygon, and NEAR. Players will take advantage of high speed, low fees, and access to native stablecoins.
Daniela Kirova
Daniela is a writer at Bankless Times, covering the latest news on the cryptocurrency market and blockchain industry. She has over 15 years of experience as a writer, having ghostwritten for several online publications in the financial sector.