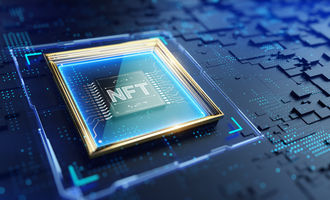 Sixth Wall ties with Toonstar to launch an animated NFT series on Solana

Jinia Shawdagor
Last updated 29th Jun 2022
Titled The Gimmicks, the series is about former pro wrestlers hoping to get back into the ring.
The Gimmicks will comprise 10,000 Solana NFTs, and all will be free to mint.
Toonstar's CEO, John Attanasio, believes a free mint will help create broader participation.
Sixth Wall, the digital arm of Mila Kunis' Orchard Farm Productions, has teamed up with Toonstar, a web3 animation studio, to launch an animated NFT series on the Solana network. A report unveiled this news earlier today, noting that the series is dubbed The Gimmicks. The series is about washed-up professional wrestlers that seek to get back into the ring.
According to the Toonstar CEO, John Attanasio, the series is like South Park meeting World Wrestling Entertainment (WWE), but more interactive and greasier. He added that the idea for The Gimmicks came after WWE released Luke "Doc" Gallows, Karl "Machine Gun" Anderson, FKA Enzo Amore, and Rocky Romero, following the onset of the COVID-19 pandemic due to budget cuts.
Attanasio added that the former wrestlers reached out about teaming up on some animated shorts for social media to get their stories out and keep their creative juices flowing.
Reportedly, comedy writers Dave Ihlenfeld and David Wright, who have worked on renowned films like Family Guy and Star Trek: Lower Decks, will write the script.
Commenting on this partnership, Kunis said,
No one has the ideas that push the potential of Web3 or create content as fun as Toonstar does, and no one can turn around content as quickly. The Gimmicks allows us to experiment with what it looks like to create in and around a community, taking the tech seriously but keeping the content fun.
The improved iteration of Stoner Cats
According to Sixth Wall partner Lisa Sterbakov, The Gimmicks is an iteration of Stoner Cats, which offers more community engagement and audience interaction. Stoner Cats is an Ethereum-based animated series created by Orchard Farm Productions.
However, unlike Stoner Cats, which sold its NFTs for about $785 worth of Ether (ETH), The Gimmicks NFTs will be free to mint. This means that collectors will only need to pay the transaction cost on Solana to secure the NFTs. The Gimmicks will comprise 10,000 NFTs, which will drop on March 18.
Explaining why both firms decided to offer a free mint, Attanasio said they hope to encourage a broader range of participation.
He added,
Our goal is to help create a new generation of franchise IP with blockchain communities, so we believe monetization will come in various forms if we build character worlds that people love and want to be part of.
The Gimmicks' digital content will not be exclusive to NFT holders. However, the holders will get access to the episodes before the public. Holders will also get to vote on the story path the series will take at the end of each episode. To identify top contributors, The Gimmicks will feature an on-chain social layer dubbed DIC Punch, which will record each NFT holder's interactions.
Jinia Shawdagor
Jinia is a fintech writer based in Sweden. With years of experience, she has written about cryptocurrency and blockchain for renowned publications such as Cointelegraph, Bitcoinist, Invezz, etc. She loves gardening, traveling, and extracting joy and happiness from the little things in life.