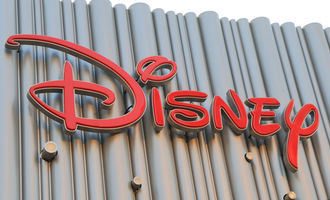 Robert Iger joins the Board of Directors of metaverse startup Genies

Jinia Shawdagor
Last updated 24th Jun 2022
Iger joins Genies' Board of Directors after serving as Walt Disney's CEO for 15 years.
Per Iger, Genies offers opportunities to harness the power of combining art and technology.
Apart from joining Genies' Board of Directors, Iger also invested in the startup.
Former Walt Disney CEO Robert Iger has started backing a metaverse startup. He announced this news through a tweet yesterday, saying he had joined the Board of Directors of Genies, a digital avatar platform that runs on the Dapper Labs' Flow blockchain. Specifically, Iger will serve as an advisor at Genies.
His tweet read,
"Thrilled to be joining the @genies Board of Directors to help @akashrnigam and company empower humans to create the "mobile apps of web3": avatar ecosystems."
Iger joins Genies after serving as the CEO of Walt Disney from 2005 to 2020. He also left Walt Disney's board after stepping down as the company's Chairman in 2021. In his new capacity as a board member, Iger will work alongside Bond's Mary Meeker, NEA's Rick Yang, Genies CEO and co-founder Akash Nigam, and Genies' co-founder, Evan Rosenbaum. He will also invest in the startup.
Explaining why he decided to join and invest in Genies, Iger said,
"I've always been drawn to the intersection between technology and art, and Genies provides unique and compelling opportunities to harness the power of that combination to enable new forms of creativity, expression and communication."
Genies continue forging strategic partnerships
Welcoming Iger to Genies, Nigam said,
"We believe that avatar ecosystems are going to be the mobile apps of web3. An ambitious vision calls for rare mindshare and I can't think of a better creative and product thinker than Bob to collaborate with in bringing this all to reality."
Before this, Genies announced that it seeks to roll out mass consumer avatar tools in beta to let anyone create avatars, avatar fashion lines, avatar worlds, and avatar interactive experiences.
Launched in December 2016, Genies has raised $100 million in funding to date, with Miami Group leading a financing round that saw the firm secure $65 in 2021. In the same year, Genies inked partnerships with Universal Music Group and Warner Music Group. These deals saw the project become the official provider of avatars and NFTs for artists at both music labels.
The startup also partnered with leading luxury fashion brand Gucci in a deal that saw it create digital branded items. This collaboration also saw the two firms roll out a marketplace for digital accessory NFTs, including shoes, backpacks, and clothing. This marketplace allows users to dress their avatars in the latest apparel from the brand.
Jinia Shawdagor
Jinia is a fintech writer based in Sweden. With years of experience, she has written about cryptocurrency and blockchain for renowned publications such as Cointelegraph, Bitcoinist, Invezz, etc. She loves gardening, traveling, and extracting joy and happiness from the little things in life.