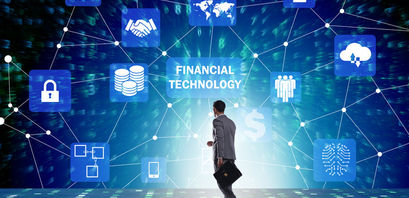 L2 solution Optimism raises $150M in Series B round

Daniela Kirova
Last updated 29th Jun 2022
The L2 solution has saved Ethereum network users more than a billion dollars in gas fees
Optimism network fees dropped by 30% in total last year
Optimism, one of the best-known Layer 2 scaling solutions, has secured $150M in funding which it will use to hire new developers and decrease fees on the Ethereum network, Bankless Times learned from a press release first published on CoinTelegraph.
The Popular Ethereum scaling solution announced a Series B funding round of $150 million. It is co-led by Andreessen Horowitz (a16z) and Paradigm. It is valued at $1.65 billion in total.
Saving more than $1B in gas fees
The L2 solution has saved Ethereum network users more than a billion dollars in gas fees according to a blog post. These funds will be used to grow the Optimism team and reduce network fees even further.
Optimism fees dropped by 30% last year
Optimism network fees dropped by 30% in total last year. Now, the team is working on an Ethereum Improvement Proposal (EIP-4844) for Shard Blob Transactions. This could cut Ethereum network fees by up to 100x in the foreseeable future.
Optimism and other L2 solutions are becoming more and more popular due to the increased demand for DeFi apps, NFTs, and smart contracts on the Ethereum network. In turn, this slows transaction processing and increases gas fees.
The operation of Optimism
Optimism employs "optimistic rollups", which aggregate transactions outside the Mainnet, offering the benefits of lower transaction costs, reduced slippage, and greatly improved transaction speeds.
L2Beat data tracker shows the TVL (total value locked) on L2 platforms has reached $5.76 billion. Optimism ranks fourth amongst L2 solutions with TVL of around $440 million on its platform.
Optimism catching up to Ethereum
According to Australian crypto veteran and Synthetix founder Kain Warwick, he "doubled down" in his participation in the Optimism funding round, anticipating the solution to "be up there with ETH in size soon." Synthetix is a decentralized derivatives exchange.
Optimism became publicly accessible last year
The solution made its network publicly accessible last year, meaning anyone could start developing a project on it. The advantages of this include increased output, but there is also the risk of bugs according to iOS jailbreak developer Saurik, whose real name is Jay Freeman.
He discovered one such bug early last month. If it had gone undetected, it would have allowed malicious entities to create an infinite number of ether on the network. Freeman notified the Optimism team and received a $2 million bug bounty, one of the biggest to date.
Daniela Kirova
Daniela is a writer at Bankless Times, covering the latest news on the cryptocurrency market and blockchain industry. She has over 15 years of experience as a writer, having ghostwritten for several online publications in the financial sector.