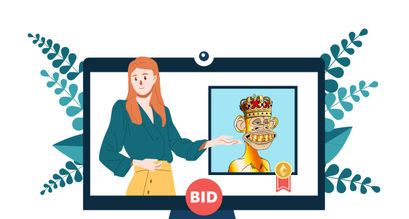 Yuga Labs secures $450M in an a16z-led seed funding round

Jinia Shawdagor
Last updated 5th Aug 2022
The a16z-led funding round attracted investments from firms like Animoca Brands and FTX.
Yuga Labs plans to use the $450 million to scale its growing team and fund partnerships.
A16z has updated its Twitter profile picture with the Bored Ape of its General Partner, Chris Lyons.
Yuga Labs, the creator of the Bored Ape Yacht Club (BAYC) NFT collection, has raised $450 million in a seed funding round. The company, which recently purchased the intellectual property (IP) of CryptoPunks and Meebits, announced this news on March 22. Following this funding round, the firm is now worth $4 billion.
According to the announcement, Andreessen Horowitz, also known as a16z, led this round. Other participants included Animoca Brands, LionTree, Sound Ventures, Thrive Capital, FTX, and MoonPay, to mention a few.
With the obtained funds, Yuga Labs intends to scale its rapidly expanding team and attract the best talent across creative, engineering, and operations functions. Additionally, the company seeks to use some of the money on joint ventures and partnerships.
In the same announcement, Nicole Muniz, the CEO of Yuga Labs, confirmed the company's plans of creating a metaverse dubbed Otherside, saying,
Already, a new economy is possible with the IP of Apes, Punks, and Meebits, owned by the community. The possibilities for blockchain's impact on culture are endless, and so we are building a beautiful, interoperable world for people to explore and play in. There's a lot to come.
A rapidly growing web3 empire
Explaining why a16z decided to invest in Yuga Labs, Chris Lyons, General Partner at a16z Crypto, said,
Yuga Labs has quickly become a web3 culture, gaming, and entertainment empire. Mainstream adoption in web3 is accelerating at lightning speed, and Yuga is at the forefront of merging culture and innovation for everyone to enter the metaverse.
He added that a16z is thrilled to invest in this brilliant team and their vision. Lyons said the company also takes delight in helping shape the next frontier of community-owned entertainment.
To celebrate this occasion, Lyons loaned his Bored Ape to a16z, which has since uploaded the avatar as its new profile picture on Twitter.
In a subsequent tweet, Lyons said he would be joining Yuga Labs' board to help the firm define the future of culture and innovation.
Adrian, the co-founder of HollaEx, says NFTs are kind of like the trojan horse for big businesses. We also have a lot of companies with brands that they would like to keep relevant, and NFT may help provide that revolves in the digital world. Once NFTs find their place, it will naturally lead to cryptocurrency adoption as NFT requires cryptocurrencies in order to function–perfect trojan
This news comes after the launch of ApeCoin (APE), a crypto token for Yuga Labs' upcoming marketplace, in the past week. At the time of writing, the coin is trading at $12.10 after surging 12.04% over the past 24 hours. However, this price represents a 69.34% drop from the coin's all-time high of $39.40. APE is currently the 42nd-largest crypto with a market cap of $3,352,471,851.
Jinia Shawdagor
Jinia is a fintech writer based in Sweden. With years of experience, she has written about cryptocurrency and blockchain for renowned publications such as Cointelegraph, Bitcoinist, Invezz, etc. She loves gardening, traveling, and extracting joy and happiness from the little things in life.