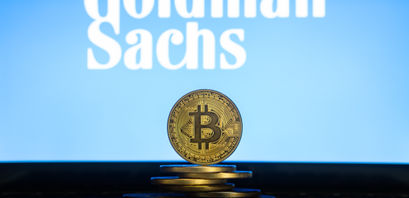 Goldman Sachs expert charged with laundering $2.7M in Bitcoin

Daniela Kirova
Last updated 29th Jun 2022
Spieker converted over $2.3 million into Bitcoin between January 2018 and August 2021.
His clients may be charged with organizing an identity theft scheme and operating an illegal drug marketplace on the dark web
Spieker and three accomplices met with clients, who gave them Bitcoin in exchange for cash or vice versa
Manhattan District Attorney has charged Thomas Spieker, 42, with laundering $2.7 million in Bitcoin and cash to help his myriad of clients conceal funds allegedly earned from illicit activities, CoinDesk reported. According to his LinkedIn profile, his most recent activity was as founder of S!ck Productions, a party organization company, and a partner in a talent agency.
Before that, he worked for Goldman Sachs for more than two years as an equity derivatives specialist.
Spieker is accused of converting $2.3M+ into BTC in 3 years
According to the Manhattan DA's statement, Spieker converted over $2.3 million into Bitcoin between January 2018 and August 2021. Apart from that, he exchanged another $380,000 in Bitcoin into U.S. dollars. He did this through a rotating set of accomplices, who created accounts with banks and crypto exchanges to enable money laundering of the "criminal proceeds."
New York District Attorney Alvin Bragg stated:
As alleged, this sprawling web of international money laundering helped drug traffickers, an organized crime ring, and scammers hide their criminal activity and transmit their proceeds around the globe. This case shows us how new technologies like cryptocurrency can become key drivers of a wide range of criminal activity that can easily span across the globe.
Spieker has entered the plea of not guilty before New York State Supreme Court. He faces multiple counts of money laundering and unlicensed money transmission in the third and fourth degrees.
His clients ran a drug marketplace
Spieker was aided by one Dustin Sites, 32 according to the DA. Sites was charged with one count of unlicensed money transmission. A number of Spieker's clients who were investigated by the Manhattan DA may be charged with organizing an identity theft scheme and operating an illegal drug marketplace on the dark web. Allegedly, 30 people fell victim to the former.
The evidence against Spieker
Evidence collection went all the way back to 2014. According to prosecutors, Spieker entered the phrase "bitcoin money laundering" in Google. He also advertised his services on Facebook, posting that they targeted people "who wanted to stay completely off the radar," which is tantamount to the understanding that they were taking part in something illegal.
Service 'fees' were 4-12%
Spieker and three accomplices met with clients, who gave them Bitcoin in exchange for cash or vice versa. The fees charged were from 4% to 12%. It is believed Spieker and his accomplices opened eight crypto exchange and as many as 30 bank accounts.
Daniela Kirova
Daniela is a writer at Bankless Times, covering the latest news on the cryptocurrency market and blockchain industry. She has over 15 years of experience as a writer, having ghostwritten for several online publications in the financial sector.