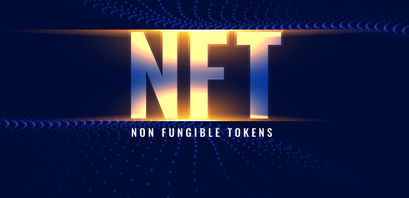 Top Chef stars launch CHFTY Pizzas, an Ethereum-based NFT collection

Jinia Shawdagor
Last updated 23rd Sep 2022
The CHFTY Pizzas collection includes 2,777 NFTs of cartoonish, anthropomorphized pizza slices.
CHFTY Pizzas will offer holders benefits like access to streaming classes from renowned chefs.
The project will donate a fraction of each mint and secondary sale to the Big Green DAO.
Celebrity chefs Tom Colicchio and Spike Mendelsohn have dropped a non-fungible token (NFT) collection dubbed CHFTY Pizzas on Ethereum. With this launch, Colicchio, Top Chef's Head Judge and Executive Producer, and Mendelsohn, a past Top Chef contestant, and owner of multiple restaurants hope to create a web3 community for culinary creators and their fans.
The collection launched through a public mint earlier today, and it comprises 2,777 profile picture NFTs. Each piece is unique and features a cartoonish, anthropomorphized pizza slice with randomized traits. The mint price is 0.07 Ether (ETH), approximately $210.
Like in most collections, CHFTY Pizza NFTs will offer holders some benefits. These include exclusive access to a community of verified CHFTY Pizza holders. The community will also feature renowned chefs like Rocco DiSpirito, Cat Cora, Jeff Mauro, Andrew Zimmern, and Top Chef winner Kristen Kish.
Additionally, the NFTs will offer holders access to streaming classes from chefs as well as live events. The first live event is scheduled for April 7 in Washington DC. Moreover, holders can vote on locations to launch pop-up pizza restaurants across the US.
CHFTY Pizzas also has a charitable aspect. Each mint and secondary sale will contribute a fraction of its funds to Big Green DAO, a food-focused decentralized autonomous organization created by Kimbal Musk, Elon Musk's brother.
Commenting on the project's launch, Colicchio said,
Launching this NFT project is very similar to launching a restaurant. It can take time to refine a restaurant's formula and overcome initial hitches, but ultimately it's a starting point to build from. The worst day in a restaurant's life is the day you open. It just gets better and better.
The chefs embraced NFTs due to the COVID-19 pandemic
While the duo aims to create a community for chefs and their fans, it initially embraced NFTs to counter the impact of the COVID-19 pandemic. Approximately 110,000 restaurants in the US alone shut down permanently due to the pandemic's effects. The few that remained struggled to pay staff as revenues took a sharp dive. As such, their owners had to find alternative ways to stay afloat.
Mendelsohn and Colicchio are among the chefs that considered using technology to connect with customers and fans. They met last year and decided to create CHFTY Pizzas instead of launching individual projects.
Explaining why he decided to dabble in NFTs, Mendelsohn said,
Our industry was looking at how to reach consumers at their homes, because people couldn't come to the restaurants anymore.
He added that he felt left behind in the web2 ecosystem, where he and others had to rely on third-party delivery systems like UberEats and GrubHub.
According to the chefs, CHFTY Pizzas could have launched four or five months ago with 8,888 pieces. However, they agreed to reduce the number of NFTs and postpone the launch until they learned more about the NFT industry and how to create a project that can sustain an active and growing community.
Jinia Shawdagor
Jinia is a fintech writer based in Sweden. With years of experience, she has written about cryptocurrency and blockchain for renowned publications such as Cointelegraph, Bitcoinist, Invezz, etc. She loves gardening, traveling, and extracting joy and happiness from the little things in life.