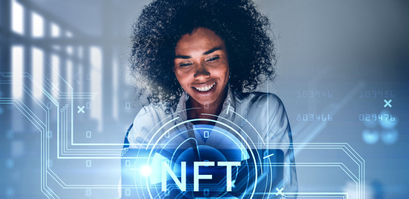 African Digital Art Network enters web3 by launching an NFT marketplace

Jinia Shawdagor
Last updated 29th Jun 2022
The marketplace is named after Queen Nandi, the mother of legendary Zulu King Shaka.
African Digital Art Network also launched the Nandi Cowry Community.
Nandi currently supports Celo but aims to integrate Ethereum once its shifts into PoS.
African Digital Art Network, a global group that comprises black digital artists, has made its first web3 move with the launch of a non-fungible token (NFT) marketplace. A report unveiled this news yesterday, noting that the marketplace is dubbed Nandi. This platform seeks to support black artists in the burgeoning web3 ecosystem by letting them showcase their talent.
According to the report, the African Digital Art Network announced the marketplace earlier this month during the AfricaNXT conference in Lagos, Nigeria. Chinedu Enekwe, a co-founder of African Digital Art Network, also co-founded Nandi, which is named after Queen Nandi, the mother of Shaka, the legendary king of the Zulus.
In an interview, Enekwe said the idea for the Nandi marketplace came up during a discussion with Jepchumba, a co-founder of the African Digital Art Network. He pointed out that Jepchumba was initially hesitant to dabble in NFTs because no one approached her with a real focus on community.
To get Jepchumba on board, Enekwe claims that he explained his idea to roll out an NFT marketplace and create an ecosystem with a studio that features a fundraising functionality. He added that the platform would help brands and creators get paid.
This platform would help liberate black artists, who have been unable to capitalize on their work due to being forced into unfair contracts or unknowingly signing away their IP rights.
Emphasizing environmental friendliness
Apart from launching the marketplace, the African Digital Art Network rolled out the Nandi Cowry Community. According to Enekwe, the Nandi Cowry Community is a global group of cultural leaders, tastemakers, and creators.
Anyone looking to join this community will have to purchase an NFT in a collection of 10,000 digital collectibles created by Johannesburg-based artist Sindiso "R!OT" Nyoni. The collection is minted on the Celo blockchain.
Per Enekwe, the NFTs comprise three membership levels. These are Tribe, Chief, and Founding. The Tribe tier is the lowest, while Founding is the highest. Each level will have a price ranging from $25 to $10,000. Buyers will need to use Celo's stablecoin (CUSD) to purchase the NFTs.
Reportedly, Nandi added support for Celo because the network is committed to achieving carbon negativity or neutrality. Enekwe said Nandi would integrate Ethereum once it transitions to a Proof-of-Stake (PoS) consensus model.
Detailing why Nandi is selective of the blockchain networks it seeks to support, he said,
There are so many Black communities that have faced environmental injustice that adding to the future of their degradation just doesn't sit well with us.
Jinia Shawdagor
Jinia is a fintech writer based in Sweden. With years of experience, she has written about cryptocurrency and blockchain for renowned publications such as Cointelegraph, Bitcoinist, Invezz, etc. She loves gardening, traveling, and extracting joy and happiness from the little things in life.