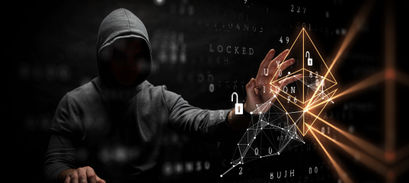 Axie's Ronin suffers largest crypto hack in history

Daniela Kirova
Last updated 30th Nov 2022
Ronin Network lost more than $625 million in ether and USDC
The attack impacted Ronin Network validator nodes for Sky Mavis
Hacker found a way in via the RPC node, which they exploited to obtain a signature for the Axie DAO validator
In what might be the largest crypto hack in history, gaming-focused Ronin Network announced a loss equivalent to more than $625 million in ether and USDC, CoinDesk reported, citing a blog post published by the Ronin Network's official Substack.
Exploit affected Sky Mavis validator nodes
The attach impacted Ronin Network validator nodes for Sky Mavis, the publishers of Axie Infinity, as well as the Axie DAO. The hacker tapped into private keys to make fake withdrawals in two transactions from the Ronin bridge.
Gas-free RPC node exploited
According to the post, the hacker found a way in via the RPC node, which they exploited to obtain a signature for the Axie DAO validator. Otherwise, there are nine validators on the Ronin sidechain, which requires five signatures for withdrawals and provides unparalleled security.
The post further adds that 173,600 ether and 25.5 million in USDC was lost, currently worth over $625 million.
The biggest hack in DeFi?
In August last year, a hacker syphoned off $611 million from DeFi protocol Poly Network in an exploit, but returned most of the funds.
Records of Etherscan show the attack occurred last Wednesday. The Ronin attacker had a new Ethereum address, which transferred ether from Binance crypto exchange one week ago.
Hacker is holding the funds
Most of the money is still in the attacker's address. Just over 6,000 ether has been transferred to various other addresses.
Pending investigations, both the Ronin Bridge and the Katana AMM have been paused. The blog states:
We are working directly with various government agencies to ensure the criminals get brought to justice.
RON, the native token of the Ronin network, has lost over a quarter of its value according to CoinGecko.
Daniela Kirova
Daniela is a writer at Bankless Times, covering the latest news on the cryptocurrency market and blockchain industry. She has over 15 years of experience as a writer, having ghostwritten for several online publications in the financial sector.