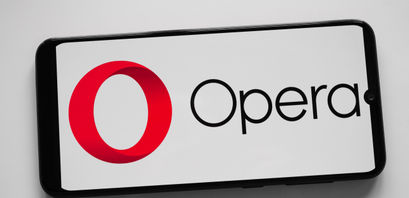 Opera adds support for eight new blockchains

Daniela Kirova
Last updated 29th Jun 2022
They are Solana, Polygon, Celo, StarkEx, IXO, Ronin, Nervos, and Bitcoin
Users can take advantage of lower gas fees and faster transactions while minimizing their carbon footprint
Opera, which created the world's first native web3 browser with an integrated crypto wallet, has announced it's adding support for a number of leading blockchains, Bankless Times learned from a press release. These include, but are not limited to Solana, Polygon, Celo, StarkEx, IXO, Ronin, Nervos, and Bitcoin.
Users to benefit from apps within 8 blockchains
Opera has tens of millions of active users, who will now benefit from dApps and services within eight different blockchain ecosystems. Starting today, they will have access to the benefits of Layer 2 DeFi via StarkWare-powered DiversiFi or vast ecosystem of Polygon or Solana dApps. They can also tend to their Axies via Ronin.
Launch extends access to ETH L2 and PoS chains
The launch also entails access to Proof of Stake blockchains and Ethereum Layer-2 ecosystems such as Polygon and StarkEx. Users can take advantage of lower gas fees and faster transactions while minimizing their carbon footprint by gaining entry to these blockchains. What's more, they will still be able to use Ethereum's robust decentralization and security.
This integration of numerous blockchains, especially L2 ones, is a key element of Opera's mission to onboard millions of people to Web2 while staying chain agnostic. Moreover, they will achieve this in an environmentally-conscious way.
Ever since we started in the Web3 space in 2018, we've been sealing partnerships with the most popular and cutting edge blockchains and web3 domain name providers in order to accelerate crypto's evolution from proof of concept towards mass adoption. Ultimately, Web3 is on its way to becoming a mainstream web technology and users won't need to know they're interacting with it. They need to get a superior user experience and a true benefit.

Jorgen Arnesen, EVP Mobile at Opera
First beta version on desktop and mobile
Opera launched the first public beta version of its new Crypto Browser Project on desktop and mobile in the middle of January. This project delivers the ultimate, comprehensive, fully-dedicated Web3 browsing experience.
The beginning of a new era
Opera introduced the first web browser with basic Web3 support and an integrated cryptocurrency wallet almost 5 years ago.
However, Crypto Browser marked the beginning of a new era. It is a journey towards a unique Web3 browsing experience, aiming to speed up the evolution of the next web generation. Crypto Browser includes a non-custodial crypto wallet, integrated decentralized app support, and Crypto Corner.
Daniela Kirova
Daniela is a writer at Bankless Times, covering the latest news on the cryptocurrency market and blockchain industry. She has over 15 years of experience as a writer, having ghostwritten for several online publications in the financial sector.