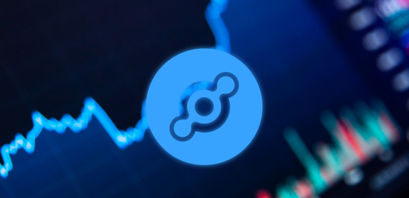 Helium rebrands to Nova Labs, launches foundation to expand stewardship

Daniela Kirova
Last updated 29th Jun 2022
Helium transfers intellectual property and brand assets to the Foundation
Nova Labs will remain focused on key network infrastructure and work on blockchain development
Since launching three years ago, the Helium Network has built a global, people-powered, decentralized network with more than 680,000 hotspots across 163 countries. It is now rebranding to The Helium Foundation, Helium wrote in a blog post on their website.
The new entity, a 501(c)(6) NPO, will expand its existing stewardship role significantly. Helium Inc is changing its name to Nova Labs to differentiate itself as a network contributor.
Brand assets and IP transferred
Helium Inc, which will rebrand to Nova Labs, has transferred its intellectual property and brand assets to the Helium Foundation. They will be controlled by the Foundation for the benefit of the global community.
Nova Labs' team will remain focused on key network infrastructure and work on blockchain development. The Foundation and Nova Labs will collaborate to share news on Helium, partnership-related announcements, and other educational content.
Distribution of signing authority underway
The Foundation will maintain the core technology and its repositories, including the Hotspot app source code, Helium blockchain, miner, and more. Most importantly, signing authority will be distributed further.
So far, the core contributors and the Foundation have issued rescue blocks and chain variables jointly. The former are currently the only signers. With distribution of this privilege, both Nova Labs and the Helium Foundation will be represented.
Eventually, additional people and organizations will become eligible to sign with sufficient contributions to the Helium Blockchain Core codebase and the demonstration of long term Network alignment.
Scaling, improving, and securing Helium
The Foundation is becoming increasingly involved in scaling, improving, and securing the Helium Network. It will be adding resources to improve the ETL and other public tools and run an instance of the LoRaWAN Console service aimed at trial and non-commercial use.
Changes in network governance
The Foundation will form new, independent committees to promote specialization and ensure stakeholder alignment apart from its role in overseeing the HIP process and hosting monthly community calls.
It will also work to establish a more formalized governance model. Later this year, it has plans to make board seats available for general elections. To guarantee the network's credible neutrality, all of these activities are critical.
$1M grant programs completed in less than 18 months
The Helium Foundation's Grant Program continues to attract creative new projects and participants. It features multi-signature enabling, an additional explorer and Network analysis, Wrapped Helium compatible with the Ethereum Mainnet, and more. Last year, it funded $500,000 and has matched that amount so far in 2022.
Daniela Kirova
Daniela is a writer at Bankless Times, covering the latest news on the cryptocurrency market and blockchain industry. She has over 15 years of experience as a writer, having ghostwritten for several online publications in the financial sector.