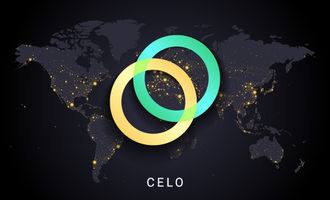 Celo price prediction: On the Cusp of a bullish breakout to $8

Crispus Nyaga
Last updated 5th Aug 2022
Celo price rose to the highest point since January.
The catalyst was the launch of Connect the World and Fiat Connect Fund.
The Celo price rallied sharply on Monday as investors cheered the launch of the $20 million Connect the World Campaign. The coin's price rose to $3.98, which was the highest point since January 21st. It has jumped by over 95% above the lowest level this year, bringing its total market cap to over $1.7 billion, making it the 80th biggest cryptocurrency in the world.
Connect the World Campaign
Celo is a small but fast-growing smart contract platform that helps developers build smart contract applications. It is a venture-backed platform that has received millions of dollars from the likes of Coinbase, Jack Dorsey, Polychain Capital, and Reid Hoffman among others.
According to DeFi Llama, there have been several applications built using Celo. These apps have a total value locked (TVL) of over $547 million. Mento, the biggest app built using Celo, has a TVL of more than $397 million. Other popular apps built using Celo are Moola Market, Ubeswap, and Mobius Money among others.
Celo has also been successful in its stablecoins cUSD, cEuro, and cREAL. The three stablecoins track the US dollar, euro, and Brazilian real and have billions in liquidity.
The Celo price is rising after the Celo Foundation announced the launch of a new $20 million campaign known as Connect the World. The goal of this fund is to incentivize developers to build quality on- and off-ramps applications.
The foundation also launched FiatConnect, an open-source API specification for payment providers. As part of this platform, the foundation will provide $50k to the first payment provider in a country to integrate the platform. In a statement, one of the partners using FiatConnect said:
"FiatConnect is going to enable millions of users in developing countries to onboard and access digital currency in an innovative new way on wallets and dapps built on Celo."
Therefore, the Celo price is rising as investors expect that the network will gain substantial success thanks to these initiatives.
Celo price prediction
The CELO price has been in a strong recovery in the past few weeks. It has managed to rise from this year's low of $2.10 to the current $4.15. Along the way, it has risen above the 50-day moving average while the MACD has moved slightly above the neutral level.
The coin also rose above the important resistance at $4.10, which was the highest point on March 17th. Therefore, the coin will likely keep rising as bulls target the key resistance at $8.19.

Crispus Nyaga
Crispus is a financial analyst with over 9 years in the industry. He covers cryptocurrencies, forex, equities, and commodities for some of the leading brands. He is also a passionate trader who operates his family account. Crispus lives in Nairobi with his wife and son.