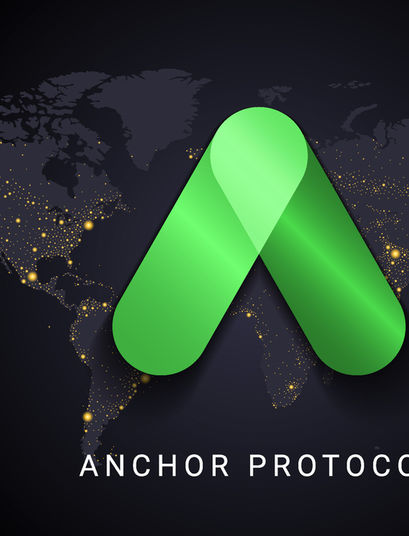 Anchor Protocol price prediction as ANC defies gravity

Crispus Nyaga
Last updated 12th Apr 2022
Anchor Protocol price has jumped sharply in the past few days.
Prop 65 vote seeks to redirect remaining ANC airdrops to the community pool.
The Anchor Protocol price has defied gravity as other cryptocurrencies crash. The ANC token has rebounded and is trading at the highest point since March 11th this year. The coin is trading at $3.40, which is about 42% above the lowest level this year.
What Is the Anchor Protocol?
Anchor Protocol is one of the leading players in the Decentralized Finance (DeFi) industry. It is a platform built using Terra's smart chain that allows people to earn an attractive yield by just depositing their coins. It offers a smooth experience that ensures no account minimums, account freezes, and sign ups.
Anchor Protocol has been in a strong growth in the past few months. The total locked in the ecosystem has grown to over $18 billion. These funds are divided into total deposits and total collateral. Deposits are over $12 billion while collateral has risen to over $6.6 billion. The platform has also set a yield reserve of 333 million UST.
ANC is the governance coin for the Anchor Protocol. It is used by members of the decentralized autonomous organization (DAO) to propose changes. People also hold the coin in a bid to generate good returns.
ANC price is rising as investors anticipate the strong growth of the Anchor Protocol. This is even after its reserves declined slightly following the decision to readjust interest rates every month. Investors believe that the change will lead to lower returns for depositing coins in the ecosystem. Ideally, the platform will either raise or slash rates by 1.5% every month.
The Anchor Protocol price is also rising after the latest Prop 65 vote. The members are voting to redirect all remaining $ANC airdrops to the community pool. Most people have voted in favor of the resolution although progress is still slow. It is also rising after Binance announced that it will launch UST staking with a yield of 19%.
Anchor Protocol price prediction
The four-hour chart shows that the ANC price bottomed at about $2.4 this year. Since then, the coin has been in a slow bullish trend. It managed to cross the important resistance level at $3.08, which was the highest level on March 30th.
It also rose above the 25-day and 50-day moving averages while the Relative Strength Index (RSI) moved to the overbought level. Therefore, the coin will likely keep rising as bulls target the next key resistance level at $4.0. Here are the best cryptocurrency brokers to buy Anchor.

Crispus Nyaga
Crispus is a financial analyst with over 9 years in the industry. He covers cryptocurrencies, forex, equities, and commodities for some of the leading brands. He is also a passionate trader who operates his family account. Crispus lives in Nairobi with his wife and son.