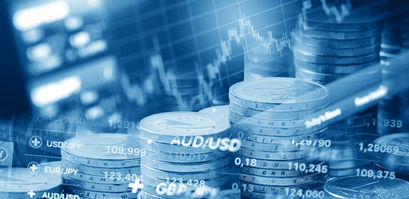 GMT Trading launches platform to tackle economic challenges

Daniela Kirova
Last updated 29th Jun 2022
GMT Trading was established by highly experienced financial experts so traders can act confidently
GMT Trading will tackle economic challenges by leveraging the right tools
Comprehensive solution via an all-in-one platform, giving customers the most accurate information
As markets continue to show volatility in Q2 of 2022, fueled by geopolitical tensions in Eastern Europe and mixed investor sentiment, a new trading platform has emerged. GMT Trading is a platform and brand established by highly experienced financial experts, who aim to position traders to be able to act confidently and with deep understanding of their actions, Bankless Times learned from a press release on PR News Wire.
Leveraging the best trading tools
According to the creators of the platform, GMT Trading will tackle economic challenges by leveraging the tools most suitable in the current trading reality.
Anthony Rich, GMT Trading's spokesperson, said:
We are excited to start operating our platform. We have been working night and day to get things running, and now we're ready to go. We've established the ultimate package deal for clients who wish to explore the CFD trading world with the best means available in the market today.
An all-in-one solution
GMT Trading is proud to provide a comprehensive solution via an all-in-one platform, giving customers the most accurate information and the right tools and conditions needed to execute fast and well-informed trades.
The brokerage platform was created to allow customers to get all their data from a single, reliable, and certified source instead of seeking out multiple sources for credible information.
Rich added:
We find it highly important that our clients get all they need in one place. That's why we provide varied types of tools and services. For example, on our platform, traders can learn about trading strategies from pros. They can also get real-time market information before they trade. We have all the major types of assets and instruments available - crypto, forex, shares, indices, and commodities - keeping in mind that clients deserve diversity.
Daniela Kirova
Daniela is a writer at Bankless Times, covering the latest news on the cryptocurrency market and blockchain industry. She has over 15 years of experience as a writer, having ghostwritten for several online publications in the financial sector.