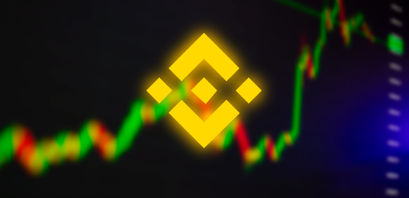 Binance expands into Middle East with greenlight from Abu Dhabi

Daniela Kirova
Last updated 29th Jun 2022
The provisional approval was granted by the Financial Services Regulatory Authority
Last month, Binance also secured a crypto license from Dubai
The firm is currently working on where to set up headquarters
Binance, the biggest cryptocurrency exchange by trading volume worldwide, received an "in-principle" green light from Abu Dhabi regulators, thereby expanding into the Middle East, world media reported.
The provisional approval was granted by the Financial Services Regulatory Authority of Abu Dhabi Global Market. With it, Binance can operate as a broker-dealer in digital assets. The company announced this is the first step toward becoming a "fully-regulated virtual asset service provider" in the city.
Binance's advent
Last month, Binance also secured a crypto license from Dubai. In addition, the exchange has been authorized by the central bank in Bahrain. This is definitely good news as most other regions of the world have been giving Binance the cold shoulder.
Frosty reception in UK
Regulators in the UK placed restrictions on the company's activity, banning any regulated actions. The central bank of Singapore warned the exchange was violating payment laws and the government limited its service.
Binance CEO Changpeng Zhao commented the company is "not shunned elsewhere" and that there's "more to come."
Responding to regulatory heat
In the past, Binance took pride in its independence from local regulators and Zhao boasted about not having any official headquarters. It has been changing direction in response to pressure from global regulators, insisting it intends to become a regulated business. The firm is currently working on where to set up headquarters.
Not an exception
FTX, Crypto.com, and other crypto exchanges are looking to set up shop in the UAE and other Gulf states. However, the Middle East is welcoming representatives of the loosely regulated crypto industry at what might be an inopportune time. Recently, the international money laundering watchdog Financial Action Task Force placed the UAE on a "gray list."
Daniela Kirova
Daniela is a writer at Bankless Times, covering the latest news on the cryptocurrency market and blockchain industry. She has over 15 years of experience as a writer, having ghostwritten for several online publications in the financial sector.