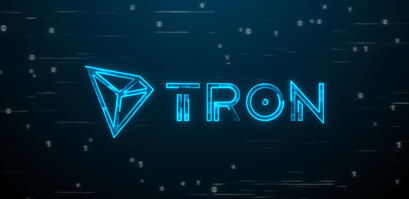 Felon Sina Estavi is back in business, asking for Tron tokens

Daniela Kirova
Last updated 29th Jun 2022
The entrepreneur wants investors to send him Tron tokens
Estavi was imprisoned on charges of "disrupting the economic system"
He launched and started promoting new token before repaying investors
Sina Estavi, best known for buying the NFT of former Twitter CEO Jack Dorsey's first-ever tweet, is trying to get back in business after 9 months in prison and two failed cryptocurrency ventures, CoinDesk reported.
The entrepreneur wants the original investors to send him some Tron (TRX) tokens and their phone numbers to verify their holdings.
Trying to 'make things right'
Estavi was arrested in May last year on charges of "disrupting the economic system" in Iran. His CryptoLand exchange went bankrupt and users were not able to access their funds. His BRG token also plummeted.
Fresh out of prison, the Iranian crypto entrepreneur is trying to patch things up with BRG holders. The token, whose value is negligible, was issued on the Tron blockchain.
Estavi proposed that holders exchange those tokens for a new version supported by Binance Smart Chain. The new version can be sold on several exchanges.
The catch
The entrepreneur wants the original BRG investors to send him some TRX tokens and their phone numbers to verify their holdings. He says he will send them their new tokens within a month or two along with the TRX tokens that were sent for verification, telling CoinDesk in an interview:
I want the crypto community around the world to support me and for us all to support each other, so that we can continue to be powerful and go further and help the blockchain.
Investors have their doubts
Investors are suspicious for a number of reasons. He launched and started promoting the new token before figuring out how to repay investors in the previous one. Moreover, he didn't provide definitive details about the potential exchange until he was asked repeatedly.
The official announcement of the swap was after another one last week: that he's selling the Dorsey NFT and will donate half of the proceeds from the auction to charity.
Asking price was $50M, highest bid - $300
Estavi listed the NFT on OpenSea marketplace for $48.8 million, which is almost 20 times more than he paid for it last year. When the auction ended, though, the highest bid was for less than $300. Estavi then said he might keep the asset.
BRG investors are waiting for new tokens
At least ten people have said they were waiting to receive new tokens. One pseudonymous user said in Persian:
It was more like a promotional show. It seems that there is no swap.
Most investors are Iranian, not native English speakers. Some have formed a Telegram group to follow updates on the token and make sure they get their money back. Another user said:
Estavi did not swap our tokens (25,000 holders) on the Tron platform, please support holders, he is misusing [the] crypto environment to get rich.
The user added he was holding 500,000 old BRG tokens stored at two exchanges.
A new ceiling
According to Estavi, the amounts of TRX he asked for are negligible. He asked for a maximum of 0.1% of the total number of BRG tokens in a given wallet to verify holdings and make the swap. However, users started protesting that even 0.1% was too much.
In response, Estavi announced a new ceiling in absolute terms: a maximum of 30 TRX (about $1.80) to verify the respective user's BRG holdings. An investor in the almost worthless token confirmed to CoinDesk that 30 TRX was the new limit.
Daniela Kirova
Daniela is a writer at Bankless Times, covering the latest news on the cryptocurrency market and blockchain industry. She has over 15 years of experience as a writer, having ghostwritten for several online publications in the financial sector.