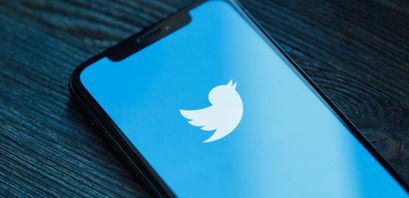 Musk offers to buy Twitter

Daniela Kirova
Last updated 29th Jun 2022
Musk wants to make Twitter private so that it can "go through the changes that need to be made"
TRON founder Justin Sun offered $60 a share for the company
Shares of Twitter rose by more than 12% in pre-market trading
Eccentric hectobillionaire and Tesla CEO Elon Musk offered to buy social media giant Twitter for about $41.3 billion in cash, world media reported. According to a SEC filing, the $54.20-a-share offer is a 38% premium over the day before he made his investment in the company public earlier this month.
Making changes
Musk wants to make Twitter private so that it can "go through the changes that need to be made," he wrote in a text to Twitter Chairman Bret Taylor, which was part of the filing. Musk criticized Twitter at the end of March for failing to adhere to principles of free speech, saying that it serves as "de facto public town square" and this failure therefore undermines democracy:
I invested in Twitter as I believe in its potential to be the platform for free speech around the globe, and I believe free speech is a societal imperative for a functioning democracy.
Justin Sun ups the ante
After Musk's filing, TRON founder Justin Sun tweeted a thread that he would offer $60 a share for the company:
I believe Twitter is far from unleashing its full potential, thus I am offering $60 per share to take the platform private. But we fully support the reform initiatives of Elon Musk and would love to see Twitter becoming crypto-native and Web3 friendly.
Twitter shares surge on the news
Shares of the medium rose by more than 12% in pre-market trading. Earlier this month, Musk obtained a 9.2% stake for an estimated $2.89 billion. After that, he announced that he would be joining the company's board of directors. A few days later, this was no longer an option according to Twitter CEO Parag Agrawal.
According to the SEC filing, Musk stated:
My offer is my best and final offer and if it is not accepted, I would need to reconsider my position as a shareholder.
Dogecoin rallies
Dogecoin gained 11% on the news of the billionaire's first investment. Today, it added another 6% to its value.
A crypto-friendly platform
Over the past few months, Twitter has also established itself as a crypto-friendly platform. In February, it added the option to send tips in ether. It has been possible to send tips in bitcoin since last September.
Daniela Kirova
Daniela is a writer at Bankless Times, covering the latest news on the cryptocurrency market and blockchain industry. She has over 15 years of experience as a writer, having ghostwritten for several online publications in the financial sector.