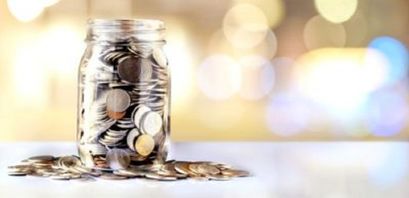 New OlympusDAO lawsuit tests limits of decentralization and pseudonymity

Daniela Kirova
Last updated 29th Jun 2022
Plaintiff alleges Olympus DAO cheated him out of more than $20 million
OlympusDAO token OHM lost almost entire value
The Olympus team could interfere with key smart contract functionality, making the DAO centralized
An early funder of the OlympusDAO decentralized finance (DeFi) project filed a lawsuit on Thursday in the U.S. District Court for Connecticut, claiming that its co-founders cheated him out of almost 4 million in OHM tokens, whose current value is $20 million or more, CoinDesk wrote.
This is a unique case testing the limits of DAO pseudonymity. The lawsuit names a Connecticut resident as the person behind one of the DAO's founders, going under the pseudonym "Apollo".
OlympusDAO and its failed token OHM
The Ethereum-based OlympusDAO project was one of the most controversial and talked-about recent experiments to enter the world of DeFi. Its creators tried to establish its native OHM token as a digital reserve currency through a combination of game theory and memes. However, is lost almost its whole value over the past winter.
Australia-based investor Jason Liang, the plaintiff, claims he agreed to promote OlympusDAO and paid $50,000 in DAI, a USD stablecoin, in exchange for 4 million pOHM, a precursor to OHM. Later, he and other investors like him could mint 1 OHM in exchange for 1 DAI and 1 pOHM according to an Olympus Medium post.
Rendering smart contracts inoperable
Liang claims the Olympus team rendered the smart contracts letting him redeem pOHM for OHM inoperable after he began to sell some of his Olympus tokens. This makes the project centralized rather than not because the Olympus team could interfere with key smart contract functionality.
Liang further alleges that the Olympus team used pseudonymity to protect its members from liability.
The money disappeared
According to the plaintiff, the token purchase agreement (TPA) between him and Olympus stated that funds raised in the private round would go to a commercial entity that turned out to be non-existent. There is no actual official registered firm behind the funding round. With the identities of Olympus's founders a secret, everything was designed to make it hard for Liang and other investors to pursue legal action against the project.
Joseph B. Evans, an attorney for Liang, wrote to CoinDesk in an email:
There is a completely legal and legitimate way to run a DAO. This isn't it. It appears that certain organizations still believe they can avoid liability if their founders and promoters hide behind screen names, social media handles and fictitious entities. My client provided much needed start-up capital to Olympus, and he is entitled to share in its success.
Daniela Kirova
Daniela is a writer at Bankless Times, covering the latest news on the cryptocurrency market and blockchain industry. She has over 15 years of experience as a writer, having ghostwritten for several online publications in the financial sector.