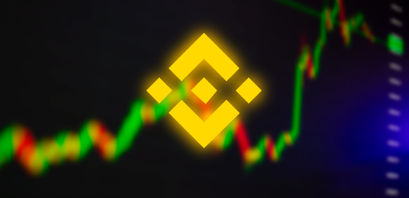 Binance deactivates major Russian accounts

Daniela Kirova
Last updated 29th Jun 2022
Binance is banning Russian companies, citizens, and residents from trading or making new deposits
Ban will apply to entities that hold crypto worth over EUR 10,000
In line with EU-enforced sanctions, the world's biggest cryptocurrency exchange by trading volume is deactivating the accounts of its major clients in Russia, world media reported on Thursday. Binance is cutting back its services in the country and banning Russian companies, citizens, and residents from trading or making new deposits.
This will apply only to entities that hold crypto worth over EUR 10,000, currently equivalent to about $10,900. Entities will still be allowed to withdraw funds.
Russian companies, citizens, and residents who hold less than that amount will be able to continue operating as before, the exchange assured.
EU sanctions target digital wallets
This month, the EU introduced the fifth package of sanctions, this time targeting digital wallets used to send, hold, spend, and receive cryptocurrencies. They are part of an EU-wide effort to block potential avenues that could allow Russians to move money abroad.
Major exchanges reject total ban
Binance, Coinbase, and Kraken turned down requests from Kyiv for a total ban on Russian users after the war started, which Russian President Vladimir Putin termed a "special operation" to demilitarise and "denazify" the country.
Last month, Binance stated it would ensure compliance with sanctions, but it would not "freeze millions of innocent users' accounts" unilaterally.
The leading exchange also added that Russian bank cardholders would no longer be able to use the cards on their platform, confirming that entities in the same category had had their access restricted.
Daniela Kirova
Daniela is a writer at Bankless Times, covering the latest news on the cryptocurrency market and blockchain industry. She has over 15 years of experience as a writer, having ghostwritten for several online publications in the financial sector.