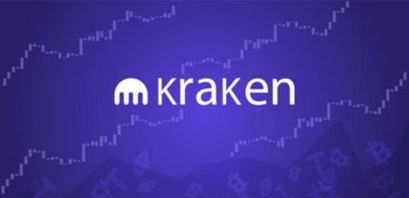 Kraken expands into the Middle East

Daniela Kirova
Last updated 23rd Sep 2022
They will become the first exchange to provide direct trading and funding in UAE dirhams for crypto
Binance obtained approval to operate in Abu Dhabi and opened more than 100 jobs in the emirate
Australia's first Bitcoin exchange-traded fund will officially launch on April 27
U.S. cryptocurrency exchange Kraken is opening a regional head office in Abu Dhabi after obtaining a license to run a regulated trading platform in the UAE, CNBC wrote.
The first exchange to offer direct trade in dirhams for crypto
They will become the first cryptocurrency exchange to provide direct trading and funding in UAE dirhams for Bitcoin, ether, and other cryptos following regulatory approval from the ADGM and Financial Services Regulatory Authority.
Curtis Ting, Kraken's managing director for Europe, the Middle East, and Africa, told CNBC in an interview:
We're incredibly excited to be able to set up our operations right in the ADGM [Abu Dhabi Global Market] itself to operate a virtual asset platform that finally offers Dirham pairs for investors in the region. For us, it's really important to facilitate access to global markets and global liquidity by making sure that investors and traders in the region have access to local currencies.
One of the fastest-growing markets
The Middle East accounts for 7% of global trading volumes. The annual crypto trading volume in the UAE is approximately $25 billion.
Ronit Ghose, global head of fintech and digital at Citi, told CNBC:
One of the reasons we see an influx of entrepreneurs, builders, operators and developers coming into Abu Dhabi and Dubai … is because there is a sense of greater regulatory clarity at ADGM, in Dubai, and at a federal level. It's frankly amazing some of the talent the UAE has attracted in the last 12 to 24 months during COVID. It is really beginning to establish itself as both a crypto hub and a Web3 hub.
Cutthroat competition
Binance recently obtained approval to operate in Abu Dhabi and has opened more than 100 jobs in the country. FTX also received a virtual asset license in Dubai and will set up a regional office there shortly. Last month, Bybit got approval to open a head office in Dubai.
Competing financial hubs in Singapore and Hong Kong also aim to deepen regulatory mechanisms to attract investment and increase trading volumes by creating fully regulated environments for cryptocurrency trading.
First Australian Bitcoin ETF launches
Australia's first Bitcoin exchange-traded fund (ETF) will officially launch on April 27. The entity behind it is Cosmos Asset Management.
UAE placed on "gray list" by FATF
The Financial Action Task Force, the leading anti-money laundering watchdog in the world, placed the UAE on its "gray list" of countries that require additional control. It joins Panama, Syria, and Turkey in a list of countries, which need to address money-laundering threats more actively, according to the FATF.
Daniela Kirova
Daniela is a writer at Bankless Times, covering the latest news on the cryptocurrency market and blockchain industry. She has over 15 years of experience as a writer, having ghostwritten for several online publications in the financial sector.